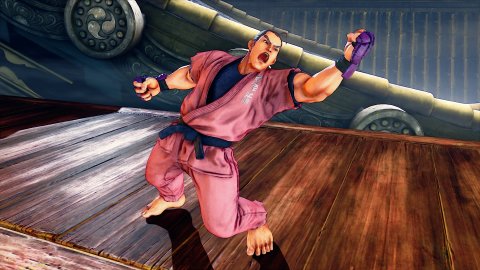 Sony has patented a betting and gambling platform
As identified by the vidaestra.com site,
Sony
has patented a system designed for a betting and gambling site, probably linked to the willingness of the Japanese multinational to expand into the export market.
The system has been registered on May 13, 2021, despite being unveiled at the end of 2019 by Michael Chow, one of Sony's machine learning engineers.
The description of the patent relates to a system aimed at giving spectators information on the odds linked to bets, whether pecuniary or non-pecuniary.
The idea is that the bettor can access a kind of virtual simulation that allows him to study in advance the odds of winning his bet, for example by providing him with statistics or by simulating situations from previous matches. From here the system studies the probabilities that certain situations will recur (for example the killing of three enemies with a single grenade) and provides the player with options to bet on them.
Reference to pecuniary and non-pecuniary
bets
it may mean that in addition to real money, it will also be allowed to bet using in-game items, such as with Counter-Strike: Global Offensive.
As always in the case of patents, it must be said that it is not certain that Sony will use it. However, many have linked it to the Japanese multinational's greater interest in the
esports
scene, with for example the
acquisition of
the EVO, the largest fighting tournament in the world.
Patent page
Source Did you notice any errors?
---
Sony Patents Gambling and Betting Platform For Esports
Sony has been quite active in the esports industry lately. Earlier this year, SIE acquired the Evolution Championship Series, which is popularly known as EVO. The acquisition came with a collaboration with RTS, Endeavor's new esports venture, and started a new chapter for the FGC.
Now, it seems like Sony has more plans to expand in the esports industry. According to Vida Extra, Sony has filed a patent for an esports betting platform. The patent has been filed by Michael Chow, who is a Machine Learning Engineer at PlayStation R & D, according to his LinkedIn profile. Here is the abstract of the patent:
Odds for various propositions concerning the play of a computer simulation are determined and presented to a viewer for pecuniary or non-pecuniary wagering purposes. The odds may be determined using past game analytics, or may be determined parimutuelly.
The platform will be giving players the probability of winning a particular bet, based on data from the past. It also states that the odds can be determined parimutuelly as well, which is a betting term implying the division of gains amidst the winning betters.
DualSense Cosmic Red & Midnight Black Reveal Trailer
BridTV
1905
DualSense Cosmic Red & Midnight Black Reveal Trailer
https://i.ytimg.com/vi/FvLK66CFRH4/hqdefault.jpg
781687
781687
center
26546
There are a few interesting things to note as well. The inclusion of non-pecuniary wagering purposes hints towards the fact that players might get a chance to bet in-game items, which is quite common in many esports titles out there, such as CS:GO.
While Sony seems to have quite ambitious plans for the future, this move might not be well received by the community.
Loot boxes and microtransactions have been heavily scrutinized in the gaming industry, and Sony's arrival in the betting and gambling scene makes it even worse. That being said, a large number of patents fail to turn into reality, so this doesn't confirm whether this plan will be put into action.
Have something to tell us about this article?
Md is the Head of Content- India for DualShockers. He is pursuing Computer Science Engineering and is really passionate about gaming and technology. You can find him cracking complex coding problems during the day, and covering the latest happenings in the industry at night.