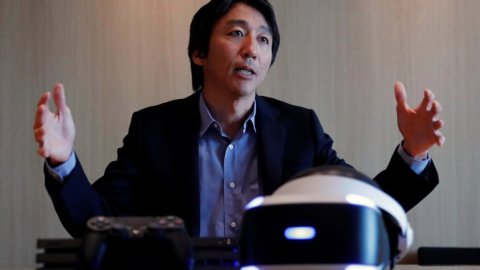 PlayStation
We are again here to talk about what we have the opportunity to discover thanks to the ongoing process between Epic Games and Apple. Through a document that is only partially censored, we can discover that
Sony
PlayStation has generated almost double revenues
compared to
Microsoft
Xbox in terms of games and services. The data refer to the year 2019.
The information was shared and commented on by Daniel Ahmad, analyst at Niko Partners. Through the document we can see that
Microsoft is
one of the companies that has generated revenues in excess of a
billion dollar
s in software and services. The other companies that exceed one billion are indicated, in descending order: the actual figure of Microsoft is the only censored. Not bad, because in a later part of the document we can see a graph showing the earnings of the companies: the names of the companies are not indicated, but by crossing the two parts of the document we can discover that Microsoft has obtained revenues equal to 2.2 billion dollars through software and services. In the same year, however, Sony achieved revenues of 4.1 billion, or almost double.
These values, however, do not indicate the actual final gain of the gaming side of the two companies. It is all about the profit from games and services. It must also be considered that there are losses in the hardware field. As we
have already
explained to you, in fact, Microsoft has never made money by selling Xbox: the hardware is always at a loss. According to Ahmad, therefore, Xbox's real profit would be much lower, if not even negative.
The same document indicates that Sony has lost about $ 1.7 billion on the hardware side. The real profit of PlayStation, therefore, would be 2.3 billion dollars, in the reference period. It is necessary to specify that these data are estimates, they are not exact data, but they give us an idea of ​​the order of magnitude of the figures involved.
Finally, here is the ranking of estimated earnings for the games and services side; Sony
PlayStation and<
/a> Microsoft
Xbox are obviously not the biggest:
Tencent - $ 6.3 billion Apple - $ 5.2 billion Sony - $ 4.1 billion Google - $ 3.2 billion Netease - $ 2.4 billion Microsoft - $ 2.2 billion
Activision Blizzard
- $ 1.6 billion EA - $ 1.2 billion Epic Games - $ 1 billion
Have you noticed any errors?
---
Sony Sued For Restricting Its Digital Game Sales To PlayStation Store
Photo: Tomohiro Ohsumi/Getty Images (Getty Images)
Two years ago, Sony stopped selling digital download codes for its games through retailers like Amazon, Best Buy, and Walmart. And now the gaming giant has been hit with a class-action lawsuit.
Bloomberg reports that the proposed suit—Caccuri v. Sony Interactive Entertainment LLC in a San Francisco U.S. District Court—alleges that limiting the digital purchase of PlayStation games to the company's own store creates an unlawful monopoly, as there is no other source from which to purchase them.
According to the suit, "Sony's monopoly allows it to charge supracompetitive prices for digital PlayStation games, which are significantly higher than their physical counterparts sold in a competitive retail market, and significantly higher than they would be in a competitive retail market for digital games."