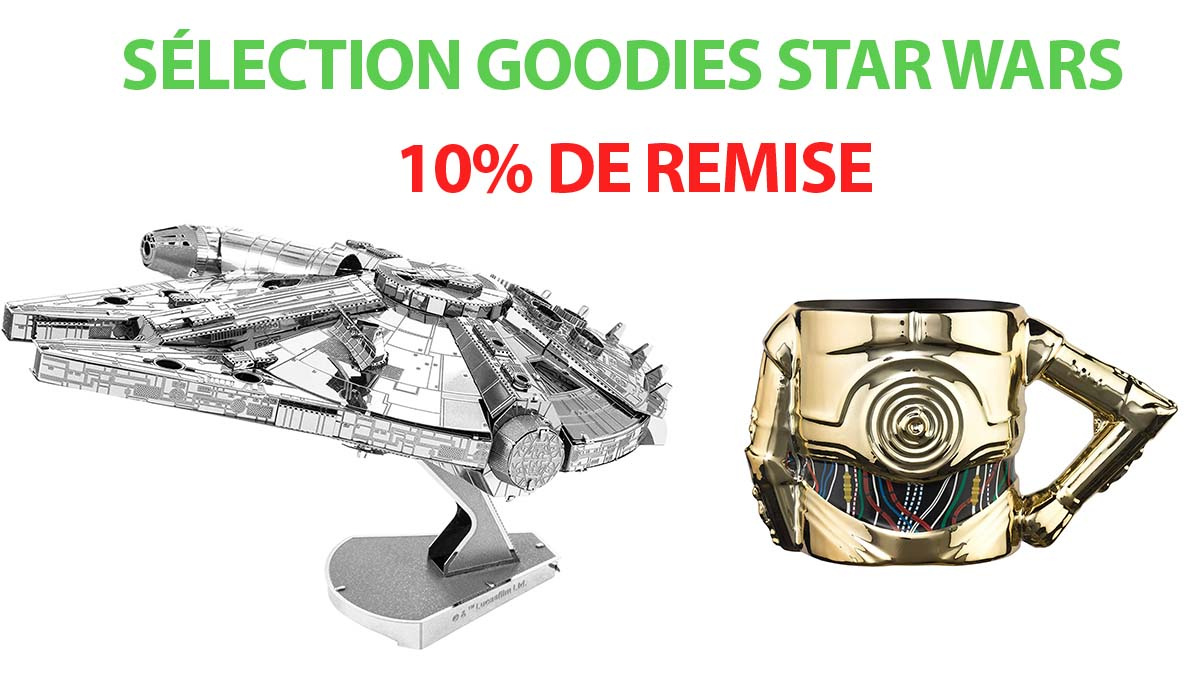 The May The 4Th with you event is the occasion for the biggest fans to celebrate the license as it should be. For the occasion, Zavvi offers its small selection of collector's products, including super classy mugs, 3D metal models and Stormtroopers speakers. Something to delight young and old alike. With the code GIFT10, the price of these little wonders is reduced as if by magic!
Take advantage of a 10% discount on a selection of Star Wars products with the code GIFT10
This is THE flagship license of Disney! Star Wars offers a wide range of merchandising items for all tastes and colors! Here is our selection of goodies not to be missed at Zavvi. May the force be with you !
The must-have Disney + star series, The Mandalorian, has inspired many businesses! Evidenced by this Baby Yoda satchel with the cute character on the back. For a gift to offer or for yourself, you will carry this iconic creature from the series in addition to your belongings. This branded collector's item will allow you to stand out from the crowd and show your attachment to the license with this thoughtful nod.
Buy the Baby Yoda Satchel on promotion with the code GIFT10
Darth Vader lamp
This mood lamp will give your interior a certain cachet with its red bubbles and its design taking the famous Darth Vader saber! A beautiful decorative object in reduction with the code GIFT10
Buy Darth Vader lamp in promotion with the code GIFT10
Star Wars 3D Metal Model
Star Wars ships have inspired the world of science fiction with iconic models like the famous Millennium Falcon. The ships are not the only ones concerned since the characters are also reproduced in figurines. The R2D2 has a certain class, it's our little crush.
Buy Star Wars Millennium Falcon 3D model on promotion with the code GIFT10
Star Wars Mug
If you are a real fan, you will not escape it! It is a must-have item in fan kitchens that will set you apart during breakfasts with friends or relaxing evenings. Zavvi offers them in several variations ranging from Booba Fet, to C3PO and many more!
Buy C3PO Mug in promotion with the code GIFT10
AirPods Case The Mandalorian
With the many promotions around these
Apple
accessories, you may have done so recent acquisition. Well, the transportable Star Wars case
is available on
a> sale at
Zavvi with the code GIFT10. A stylish way to keep these everyday objects close to you.
Buy The Mandalorian Airpods case on promotion with the code GIFT10
Also read: Find all of our good deals on the gaming, hardware and high-tech