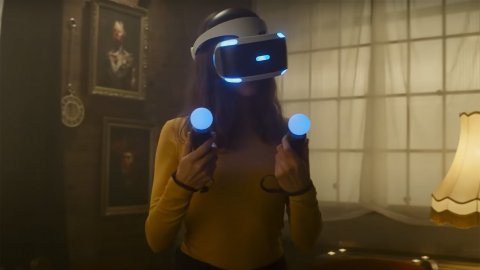 Layers of Fear VR
Layers of Fear VR
is available on
PS4
for owners of the
PlayStation
VR headset, and Bloober Team wanted to accompany the launch of the game with a surprising live action trailer.
Announced in April, Layers of Fear VR also brings to the
Sony
console the virtual reality experience that PC users could experience long ago, able to make the horror game even more immersive.
Trapped inside a Victorian-style mansion, as fascinating as it is disturbing, we will have to investigate the life and death of the insane painter who owned the building, and who hid his secrets in this place.
Ours will be a real journey into the sick mind of this man, between visions and fear: a painful but necessary path to understand what the artist was working on and try to somehow complete his latest work.
Have you noticed any errors?
---
Bloober Team Debuts Eerie Live Action Trailer as Layers of Fear VR Launches for PlayStation VR
PS5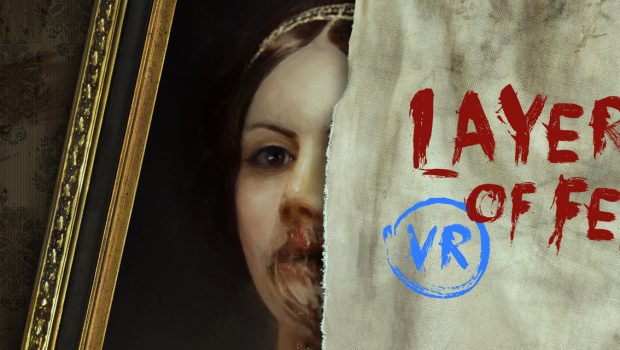 Published on April 30th, 2021 | by Adrian Gunning
Starting today, Bloober Team's psychological and psychedelic horror hit, Layers of Fear VR, is available for PlayStation VR. This is another step in the company's strategy to make its best psychological horror games available to the widest VR audience possible.
Layers of Fear VR is based on the critically-acclaimed 2016 horror hit and designed to immerse players into the depths of madness as they take control of a painter struggling to finish his Magnum Opus. Uncover visions, fears, and horrors that entwine the painter while exploring the depths of an ever-changing Victorian mansion filled with macabre artwork, all brought to life in a truly immersive and frightening virtual reality adventure thanks to PlayStation 4 and the PlayStation VR headset.
Redesigned with virtual reality in mind for greater interactivity and immersion, Layers of Fear VR is a first-person horror game built on a rich, dark story. Explore an environment overflowing with macabre artwork and unravel secrets through twisted puzzles, while the psychological horrors buried deep within the game will leave you questioning your own eyes and mind. Dare you help paint a true masterpiece of fear? Put on your headset and discover what awaits…
"When we first announced Layers of Fear VR, many of our fans contacted us asking for a PSVR version. Today we can tell that their voices have been heard" – says Piotr Babieno, Bloober Team CEO. "It's also all a part of our wider strategy. For the last couple of years, we've been bringing the best of our horror games to additional platforms, including VR headsets, so more players can feel chills on their spines regardless of what hardware they own. This is a mindset we plan to maintain going forward."
PSYCHEDELIC VR HORROR
Explore the depths of madness within the painter's mind
Terrifying twists and turns will leave you uncertain of what is real
Sense of insanity as each turn of the camera may completely change the look of your surroundings
STORY-FOCUSED EXPLORATION
Experience a haunting story that reveals details of the painter's dark and tragic past
Uncover new secrets and details through immersive VR
Search the Victorian mansion, follow the dark visions and see the story and secrets unfold
VICTORIAN VIRTUAL REALITY
Explore a game world inspired by 19th century masterpiece paintings, architecture and décor
Numerous pieces of original art and music flesh out the story and environment
Explore an ever-changing Victorian-era mansion that evokes beauty, fear and suspense
Developed by Incuvo and published by Bloober Team, Layers of Fear PSVR is available now for $19.99.
Check also Layers of Fear VR for Oculus Rift / Oculus Rift S and HTC Vive.
About the Author
Adrian Gunning Adrian lives in Melbourne Australia and has a huge passion for gaming, technology and pop culture. He recently finished his a Bachelor of Journalism and is currently focusing on games journalism. When not writing and playing video games, Adrian can be found in Comics 'R' Us debating the pros of the DC Universe and cons of the Marvel Universe.