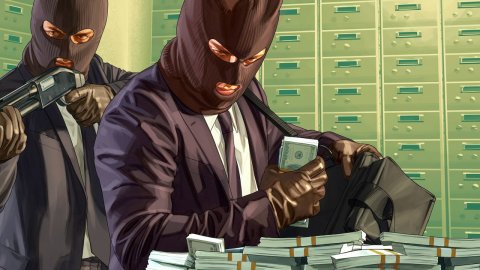 After many successful years, one might expect GTA 5 to lose pace and audiences move on to other products. Well, it doesn't. Seven years after the release (of the first version), the game from Rockstar Games is still at the top of the sales charts. We know that GTA 5 has surpassed 145 million copies. How precisely has GTA 5 (and GTA Online) earned in the past year? Nearly a billion dollars.
Precisely, according to Take-Two documentation, the GTA franchise generated 29.2% of the total earnings for the year, or 984.9 million dollars. Obviously, almost all of these gains are due to GTA 5 and its Online component. To give you a point of comparison, we remind you that the
Call of Duty
franchise has earned 3 billion in the last year, but with the support of two free to play and a premium game.
GTA 5 continues to have Success GTA 5 and GTA Online saw an increase in revenue of $ 267.4 million over the course of the pandemic, thanks to increased audience demand and the arrival of new content. Let's not forget that the game will soon arrive on
PS5
and Xbox Series X
| S: here is the release date.
Take-Two CEO, Stauss Zelnick, expects the game's earnings to begin to slow down in the near future.
Source Have you noticed any errors?