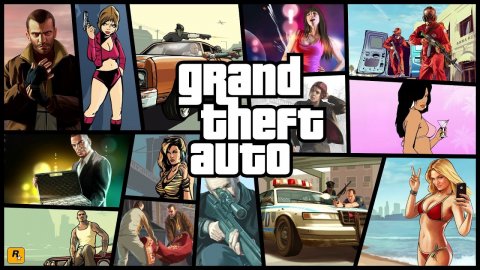 Grand Theft Auto
Thanks to the excellent work of Nick930, a long documentary
is available
on YouTube that traces the entire history of Grand Theft Auto. In the more than two hours of video we start from the origins of DMA Design up to the "recent" Grand Theft Auto 5 and its multiplayer version GTA Online.
The video, in fact, starts from 1984 when a group of talented developers decided to create DMA Design. Under this name, the Edinburgh-based studio began to gain experience in the video game industry, which even led it to partner
with Nintendo
for Unirally. The consecration, however, came in 1997 when the first Grand Theft Auto was released.
From then on, the rest is history. DMA Design became
Rockstar Games
, Grand Theft Auto III became a real pop phenomenon, so much so that the chapter, GTA 5, years after its publication, has earned almost a
billion dollar
s in the last 12 months.
It is, therefore, an interesting vision, both to review all the various passages of the series, such as the portable episodes, and to understand how the sensational success of GTA Online could have been achieved.
Hai noticed errors?