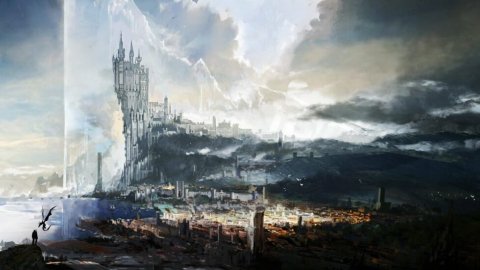 Final Fantasy
Gamers around the world can't wait to see Final Fantasy 16, the new numbered chapter of the Square Enix saga, in action. Now, however, we discover that the Japanese company may have more on the way: a well-known insider says that we can expect, at E3 2021, an announcement dedicated to a
new game in
the Final Fantasy saga exclusively for PS5.
The source of this information is Navtra, an insider who correctly disclosed that
Sony
would announce Ratchet & Clank Rift Apart, Sackboy A Great Adventure, Gran Turismo 7, Horizon Forbidden West,
Marvel
's Spider-Man Miles Morales, Demon's Souls and Project Athia (later confirmed as Forspoken). To these, we add the fact that Navtra had anticipated the announcement of Final Fantasy 16 and the exclusive DLC of the
PlayStation
linked for Marvel's Avengers. In other words, it is a source that we can consider very credible.
Isn't Final Fantasy XVI the only chapter in development? Navtra now states, via ResetEra: "I think we can expect at least one more big announcement dedicated to Final Fantasy, in addition to updates on games already announced (16/14 Endwalker / 7 Remake). It should be a good E3 2021 for Square Enix as a whole. "
Then, the insider also claims he doesn't know" the exact schedule of Square Enix's E3, but I'm basing my prediction on how much I know about the games they have in development, on the development phase they are in and the release period they have planned. So take my statements with a pinch of salt. " However, he reiterates that this new Final Fantasy would be PS5 exclusive.
It is not clear whether this is a total exclusive or just a temporal exclusive as in the case of
Final Fantasy 7
Remake and Final Fantasy 16. As always, it is true that it is an insider with one positive history, remember that we are only talking about leaks, not official information. Furthermore, the announcement of a game could be postponed for multiple reasons and, even assuming that what the insider said is true, it is possible that no game
will be present
ed at E3 2021.
In the meantime, you can admire new images with characters and official key art of Final
Fantasy 7 Remake Intergrade
.
Source Have you noticed any errors?