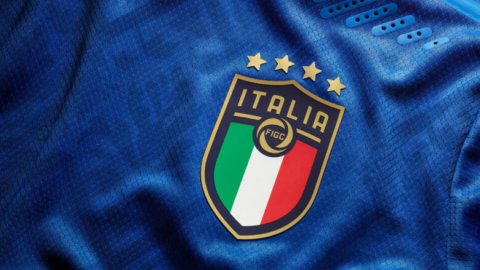 FIFA eNations Cup
After a tough group stage, the FIFA 21 Italian national team qualified for the Winner Bracket of the FIFA eNations Cup. Today the Azzurri will have to face the 16 national teams qualified after the group stage. The 8 winning national teams will advance to the final phase of
the tournament
to be held next August in Copenhagen. The tournament in Winner Bracket will then continue to elect a winner of the Europe zone and determine the placement of the qualified nations in the final phase.
This is, therefore, the first step towards the real goal, which is to enter the final phase of the tournament. The FIFA eNazionale is made up of Karim "Karimisbak" Rmaiti (AC Milan player and winner of the final on
PS4
) and Rocco "guarinoJR_" Guarino (Samporia) on
PlayStation 4
and Gianluca "Pignone" Ciliberti (multigaming Esport Empire) is our
Xbox
player One. The Winner Bracket commentary will be entrusted, as always, to Luigi 'Davdas' Ragoni, Simone 'Lamella' Sfolcini and Nello 'Hollywood' Nigro.
As in the past few days, Pierluigi Pardo, Eleonora Boi and Jessica Tozzi, the super guests who will alternate during the live broadcast to comment on the achievements of the Azzurri. The Azzurri will play from the TIM Space in via Magolfa in Milan.
The matches of the national team can be followed directly by this news starting from 14:45 until after 18:
The Azzurri qualified in fourth position in Group B thanks to a better goal difference
compared to
Russia. The eNazionale obtained 20 points resulting from 6 wins, 2 draws and 6 defeats. Today, therefore, the Azzurri will have to face opponents who have behaved better in recent days and therefore will absolutely need all our support.
In the event of a defeat, however, there will be a new tournament, the 'Second Chance Bracket', with the finalists and the third placed winner of the last three passes reserved for Europe. Have you noticed any errors?
---
TIM to air FIFA eNations Cup 2021 live on TIMvision
We welcome comments that add value to the discussion. We attempt to block comments that use offensive language or appear to be spam, and our editors frequently review the comments to ensure they are appropriate. If you see a comment that you believe is inappropriate to the discussion, you can bring it to our attention by using the report abuse links. As the comments are written and submitted by visitors of the Telecompaper website, they in no way represent the opinion of Telecompaper.