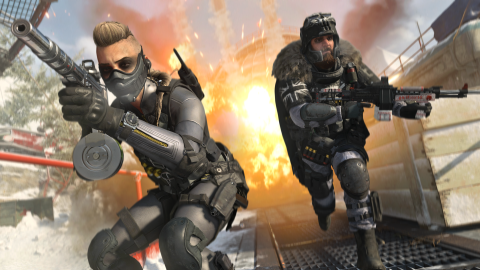 Call of Duty Warzone
Over 500,000, or half a million if you prefer - that's the number of
Call of Duty Warzone
players who have been kicked out of the game. Raven Software has announced the achievement of this "milestone" (as if it were positive) through its Twitter account.
The development team, even more precisely, said that over 30,000 bans were applied on the day of the May 14, thus bringing the total tally over 500,000 players kicked out. Call of Duty Warzone is therefore a bit freer than before.
In the comments, however, there are players who claim they were kicked out for no reason, as banned accounts were hacked at the time. Impossible to know how many are telling the truth and how many are looking for excuses for cheating in Call of Duty Warzone.
Call of Duty Warzone The problem has hardly been resolved definitively: one example is Pow3r being targeted by a group of cheaters, who won't let him play.
We also know that Rambo and John McClane have been confirmed with a release date for Call of Duty Warzone.
Source Did you notice any errors?
---
Rambo skin coming to Call of Duty Warzone
John Rambo has a new assignment in the Warzone.
Yana Blajeva/Lionsgate
Call of Duty Warzone will have a celebrity landing in matches soon. John Rambo will have to draw first blood if he plans on winning a game.
Rambo will be a new skin for season 3 of Call of Duty Warzone, according to a teaser tweet from the game's official Twitter account Monday. The short video shows a soldier running while Rambo lines up his bow to shoot an explosive arrow. It ends with a date of May 20 for when 'the action begins.'
In April, Warzone held its nuke event, where a nuclear weapon landed on the Verdansk map and wiped it out to end season 2. In its place is a retro map of the area known as Verdansk '84. With the '80s theme comes an '80s skin, hence Rambo. 
On Saturday, the Call of Duty Twitter account also tweeted a faux ad for Nakatomi Duct Cleaning, an obvious reference to movie Die Hard and hero John McClane. 
So far, there is no price for the upcoming Rambo skin.
CNET Culture
Entertain your brain with the coolest news from streaming to superheroes, memes to video games.