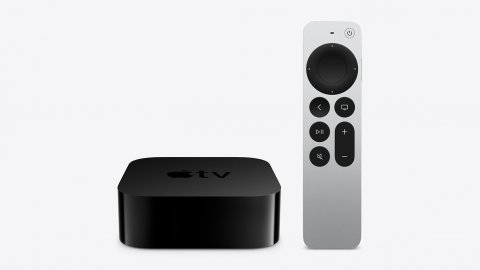 Apple
could plan a hybrid console based on a new particularly advanced System on Chip, capable of guaranteeing a rather advanced graphic rendering for
video games and
thus going much further than what Apple TV has done so far in this area.
The new Apple TV 4K is already a step forward compared to before, as regards the use of
video games on
Apple devices, but its A12 Bionic chip does not yet allow to achieve results in line with the hardware dedicated to video games. However, the company may have plans to target this more with an upcoming device.
New Apple TV 4K is a step forward but still not at the level of a dedicated gaming console This is not information official but only rumors coming from the Korean site Clien, on which clues about a new SoC from Apple seem to have emerged, which is not part of the Apple A and Apple M series, characterized by a higher potential for capacities of the internal GPU.
Reportedly, it would be a device with a hybrid design on the style of
Nintendo
Switch, therefore with the possibility of being used in portability with its own screen or be connected to the TV.
The basic hardware would fall within the Apple Silicon ARM line, but the SoC would be something different than what we have seen so far, that is, it would not fall within the Apple A and M lines, thus representing qu something completely new.
All this would lead to new potential on the graphics front, such as the introduction of support for real-time ray tracing and the most advanced graphics technologies. As for the games, Apple would also be in discussion with
Ubisoft
to have the French company's titles available in some way on their store, or perhaps linked in some way to Apple Arcade.
Source Have you noticed any errors?