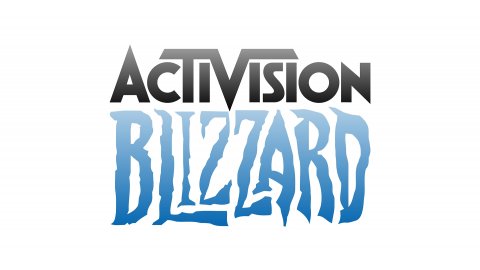 Activision
In the last few days, rumors have circulated that various developers of Toys for Bob - the team that took care of Crash Bandicoot 4 and Spyro: Reignited Trilogy - had been fired. The remaining ones, however, had been diverted to
Call of Duty
, which would require the maximum support of all Activision's internal teams. Now, the company claims the reports are fake.
As you can see in the tweet below, the Call of Duty News Twitter profile carries a statement from Activision, which states that: "The reports of the layoffs at Toys for Bob are incorrect. There has been no downsizing recently at the studio. The development team is operating in its entirety and there are various full-time positions available. The studio is looking forward to continuing to support Crash Bandicoot 4 It's About Time and recently offered additional development support to
Call of Duty Warzone
. "
According to what has been declared, therefore, the team has not suffered any type of layoff, at least not "recently". Instead, the claims that Toys for Bob wanted to work on Call of Duty are true. Activision's shooter is getting bigger and bigger, between premium and free to play chapters: it is understandable that the company wants to give maximum support to the IP, also given its success, using its own teams.
It seems that all Activision
Blizzard
development teams are hard at work on the series.
Source Did you notice any errors?
---
Activision Blizzard Earnings: 3 Things to Watch
© Provided by The Motley Fool Activision Blizzard Earnings: 3 Things to Watch
Activision Blizzard (NASDAQ: ATVI) investors are in for a volatile trading week. The video game developer will announce its latest earnings results on Tuesday, May 4, kicking off its fiscal 2021. Last year was a huge one for the business, as pandemic-related tailwinds supported soaring growth across game franchises like Call of Duty and Candy Crush. But Activision made its own luck, too, through popular title releases and a strong expansion in the free-to-play category.
With that big picture in mind, let's look at the top three trends in the upcoming report that will show whether the developer is still succeeding in its ambitious growth initiatives.
1. Call of Duty's audience
Wall Street pros are predicting that sales rose about 17% in Q1 to reach $1.8 billion. But the clearer picture on growth will come from the audience size metric.
Across the portfolio, that figure ended 2020 at 400 million, with huge growth in the Call of Duty franchise offsetting declines in the casual gaming segment. We'll learn on Tuesday whether the brand faced much of a drop-off after a record holiday season that brought 70% more gamers into the ecosystem compared to the prior year.
CONSTELLATION BRANDS, INC.
Activision reported solid engagement in that core franchise, too, and investors will get an update on the stickiness of the ecosystem this week. The downside to all of that success is that it sets up a potential disappointment if the momentum stalls.
2. Widening the base
A big part of the investing thesis relies on Activision being able to repeat the blockbuster success it has had with Call of Duty. CEO Bobby Kotick and his team are right now applying what they call the 'CoD framework' to smaller franchises so that, in a few years, the developer will have several more $1 billion franchises and over 1 billion engaged gamers. This approach involves using free-to-play content to boost the user base while releasing a steady stream of high-quality updates to raise engagement.
If the strategy is working, look for Kotick to highlight growth in brands like Diablo, Overwatch, and Candy Crush on Tuesday.
3. A Netflix-like slowdown?
A lot has changed since Activision issued its first 2021 outlook in early February. COVID-19 vaccines are increasingly available and many economies are reopening around the world, potentially pressuring demand for at-home entertainment. Netflix described that exact phenomenon when it recently reported surprisingly weak subscriber growth in its latest quarter and forecast weak subscriber growth for next quarter as well.
The best hint as to whether Activision will face a similar headwind will be management's updated fiscal year forecast. Heading into the report, executives were calling for bookings, a measure of consumer sales, to edge up to $8.45 billion from $8.42 billion in 2020. In 2019, before the pandemic, Activision's annual bookings stood at $6.39 billion.
That means even a slight downgrade to the outlook would keep the game developer on track to post fundamentally stronger growth even as the pandemic threat fades over the next few quarters. Sure, a poorly received title release, or a delay in a highly anticipated launch, would amplify any potential growth stumble.
But Activision is entering this period with some serious competitive advantages, including its biggest engaged gamer audience ever. That's why it would be a mistake to bet against the leading video game developer in 2021.
SPONSORED:
10 stocks we like better than Activision Blizzard
When investing geniuses David and Tom Gardner have a stock tip, it can pay to listen. After all, the newsletter they have run for over a decade, Motley Fool Stock Advisor, has tripled the market.*
David and Tom just revealed what they believe are the ten best stocks for investors to buy right now... and Activision Blizzard wasn't one of them! That's right -- they think these 10 stocks are even better buys.
See the 10 stocks
*Stock Advisor returns as of February 24, 2021
Demitri Kalogeropoulos owns shares of Activision Blizzard and Netflix. The Motley Fool owns shares of and recommends Activision Blizzard and Netflix. The Motley Fool has a disclosure policy.