Tencent, a patent shows the PC controller: it is a mix between the PlayStation and the Xbox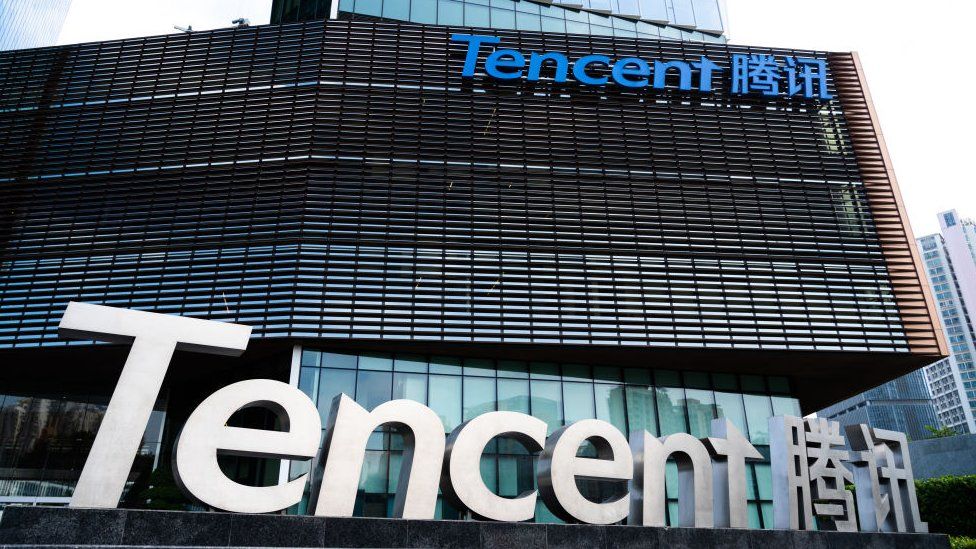 Tencent, a patent shows the PC controller
We already told you a few days ago about Tencent's desire to challenge Nintendo Switch with a new portable console. In the last few hours, further confirmation has arrived of the company's intentions to enter the hardware manufacturers market thanks to the patent linked to a gaming controller.
The Chinese giant had in fact filed a patent last year November 2020 which was only approved today and features the gaming peripheral whose appearance looks promising. The design of this controller mixes the characteristics of the
PlayStation
4
and Xbox One
/ Series X controllers: the shape is almost identical to the
Microsoft
pad and also the preparation of the levers is asymmetrical, but in the center of the device there is a touchpad in all respects. all similar to the DualShock 4, with two buttons on the sides whose shape resumes that of Options and Share. The backbones once again take up what was seen on the Xbox controller, but the triggers, which are not clearly visible in the photos, seem inspired by those of the old Wii U Controller Pro and it is not clear whether or not they are analog. To close the circle is the presence of two convenient buttons on the back of the peripheral, which, as already seen on many pads in the "pro" version, allow you to conveniently activate some functions without too much effort.
Unfortunately, they are not yet known the specific details of the accessory, which we assume is designed to be compatible with smartphones and PCs, the most used devices in China for video games. In any case, it is currently only a patent and we do not know if Tencent will decide to produce and sell the peripheral and, above all, to have it arrive in territories outside the Chinese one.
---
Tencent Patents A Portable Console For PC Games
Chinese tech giant Tencent has patented a portable console inspired by the Nintendo Switch but presumably focused on running PC games.
Tencent seems to be interested in the video game market, and more so now that in China, there is a large sector to conquer and where Nintendo Switch is selling especially well.
As analyst Daniel Ahmad from Niko Partners anticipates, last October Tencent registered a patent for a "PC Video Game Console," and from what you see in the first images, it is inspired by Nintendo Switch, although there are a number of significant changes.
On the one hand, the controls cannot be detached from the screen, and on the other, we see one dedicated button for Microsoft Windows. If it goes on sale, it is clear that it would bet on running PC games.
In the lower area of ​​the body of the console, we see the existence of a USB type C port, but also an HDMI port to connect it to a television or monitor. Obviously, it also has a USB connector for other purposes, such as attaching an external hard drive.