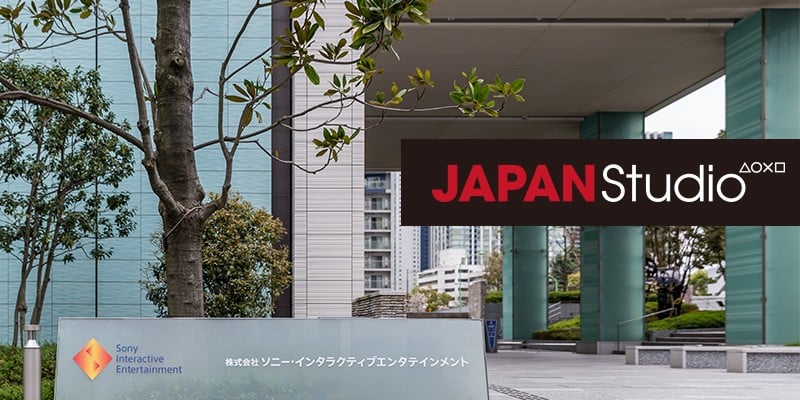 Sony Japan Studio
The dropouts at Japan Studio continue, with the
Sony
company starting today greeting another of the key figures who have contributed significantly to the creation of video games developed for
PlayStation
consoles over the years.
As announced on his Twitter profile, Gavin Moore, who recently served as the creative director of Demon's Souls
for PlayStation 5
, has permanently left
Sony Japan Studio
.
"After 24 years at Sony, and 18 of which lived in Japan, yesterday was my last day in Japan Studio ", we can read in the heartfelt chirping that we have reported at the bottom of the news. "I will greatly miss the creative spirit and camaraderie of the studio, which has been a large part of my life. Time to seek out new and exciting experiences!" , he concluded.
Moore has worked in the past on titles such as Puppeteer, Siren, and The Getaway as animator, producer, director. Following his departure from Sony, the author has declared that he wants to take on new challenges within the videogame industry.
Moore is therefore yet another name to add to the list of illustrious collaborators who in these months have announced the departure from SIE, among which we mention Masami Yamamoto, Masaaki Yamagiwa, Teruyuki Toriyama (producer of Bloodborne and Demon's Souls), Keiichiro Toyama, Kazunobu Sato and Junya Okura, and lastly Shunsuke Saito, the character designer of Gravity Rush. Japan Studio continues in the process of thinning its workforce to be able to concentrate solely on the support of Team ASOBI, the creators of Astro's Playroom and
Astr
o Bot Rescue Mission
.
---
Kotaku EastEast is your slice of Asian internet culture, bringing you the latest talking points from Japan, Korea, China and beyond. Tune in every morning from 4am to 8am.
Last month, Kotaku reported that yet another producer departed from the Japan Studio. And this month, we're reporting that the exodus continues.
Yesterday, Shunsuke Saito tweeted, "I'm leaving SIE Japan Studio today." Saito was the character designer and animator for Gravity Rush 1 and 2. He was also the art director for the sequel. His departure is a big artistic loss for the studio.
Kentaro Motomura also announced yesterday that he was leaving the Japan Studio, where the veteran developer was a senior producer with credits on an array of titles including New Minna no Golf, Bloodborne, Soul Sacrifice, Wild Arms, and Déraciné, among many others.
Update 7:45AM: Yasutaka Asakura, an executive producer at Japan Studio, just announced he is leaving, and Gavin Moore, who has been at Sony for 24 years, has also revealed this is his last day at the studio.
As Kotaku previously reported, a number of high-profile creators have left Japan Studio. In an official statement, Sony wrote that it was reorganizing the studio in order to "further strengthen business operations."