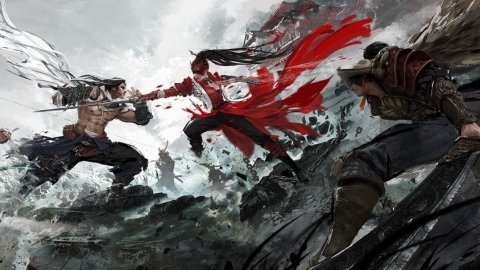 Naraka
24 Entertainment has officially confirmed the date and time of the Naraka: Bladepoint beta PC. The ambitious battle royale will be testable starting from 20 on 23 April 2021 until 20 on 26 April. The game is interesting not only for its fast-paced and spectacular gameplay, but also for being the first product created with Unity to use Nvidia's DLSS.
Naraka: Bladepoint beta date and time. Naraka: Bladepoint is a white weapon battle royale in which 60 people battle it out to find out who is the best. In addition to the hand-to-hand combat, Naraka: Bladepoint will give players many tools to move very quickly on the battlefield, such as a grappling hook or parkour skills.
To these things must be added several highly spectacular, which make the clashes, especially those with multiple players, highly spectacular. To handle all this good fortune, Naraka: Bladepoint will take advantage of Nvdia's DLSS.
It will be
the first game built with the Unity engine to do so.
In case you are wondering what the game is like, we recently released a massive preview of Naraka: Bladepoint.
Did you notice mistakes?
---
Naraka: Bladepoint welcomes all to its open beta next week
First unveiled back in 2019, 24 Entertainment's Naraka: Bladepoint is bringing a melee-focused multiplayer experience to the table. It touts a boundless movement system, accessible controls, and a system for blocking and parrying that takes a different route than usual games. To experience whatever that means, you can play the Naraka: Bladepoint open beta next week.
From April 23 to 26, the open beta will give you a taste of what 24 Entertainment is planning. It will not just be a straightforward melee affair either. You will only be victorious by using everything in your skillset and armory. This includes the expansive mobility options available to players.
You can wall-run in Naraka: Bladepoint, and players can also use their trusty grappling hook on just about any surface. This includes other players, which could make for some really interesting multiplayer action. In a feature with GamesRadar, the development team also revealed that there will be ranged weapons in the game.
Should the need arise, you can attempt to take out your opponent from afar. However, the studio shared that melee combat is still the preferred option for many in the Naraka: Bladepoint closed beta, and it is likely to be the same for the open beta.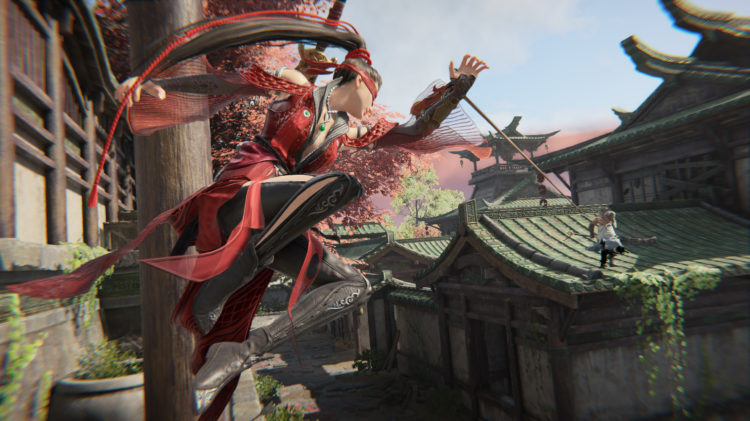 Staring your opponent down and striking a killing blow is definitely a satisfying process, which is why Naraka: Bladepoint is so intriguing. However, melee combat is a hard thing to implement. The few exceptions that come to mind are Chivalry or For Honor. Even then, there are still aspects of improvement that could be made to future games. Nevertheless, we'll get a better feel for things once more players get to try Naraka: Bladepoint during the open beta.
To apply, simply head over to the game's Steam page and request access. Once April 23 hits, the open beta will begin for anyone who has requested access. Naraka: Bladepoint will launch in the summer.