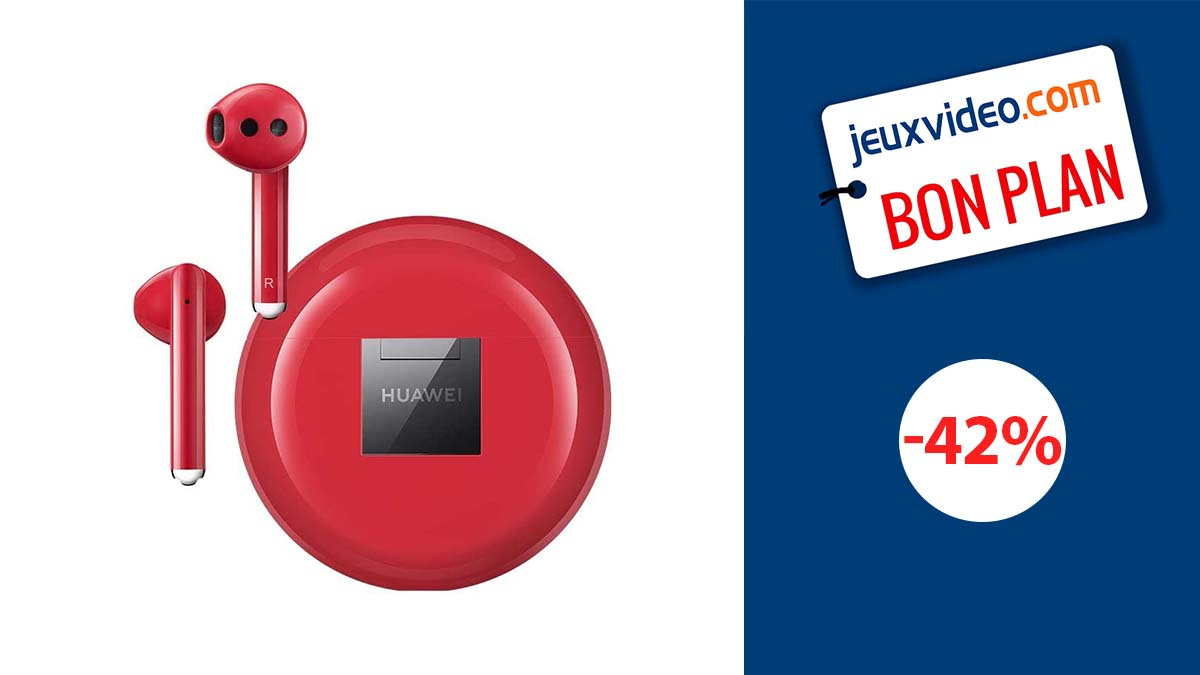 HUAWEI FreeBuds 3
Amazon promo: HUAWEI FreeBuds 3
Airpods were the first to be democratized in the mobile market. It did not take long for the competitors to take charge of offering their own versions of this product which quickly became essential. The HUAWEI FreeBuds 3 tinted with Damascus red are the most beautiful effect, are less expensive and have all the expected features. At a 42% reduction, it is a real alternative to the famous Airpods.
Buy Huawei Freebuds 3 wireless headphones for € 109.99 instead of € 189.99
WIRELESS HEADPHONES
Battery life is essential for wireless headphones! These Freebuds will easily achieve up to 10 hours of continuous music playback on a single charge.
So you can
go to class or to work with peace of mind.
The sound is good and you can easily switch from music to a phone call without any problem. The link with your smartphone will be made thanks in particular to a charging box which displays a connection notification. Finally, these headphones are equipped with capacitive sensors for simplified touch control. Ideally intuitive, the headphones allow you to listen to music, make calls, reduce noise in no time.
Also read: Find all of our tips on the gaming, hardware and high-tech
---
Huawei FreeBuds 3
The Android alternative to AirPods
The Huawei FreeBuds 3 are good true wireless earphones for Android users and, above all, for those who own a device with EMUI 10 on board. As in the case of Apple AirPods, also here there are some features that remain exclusive to those who are already part of the ecosystem of the Chinese brand. However, Huawei should distribute software updates to solve the problem.