Genshin Impact 1.5, the update has a release date and other details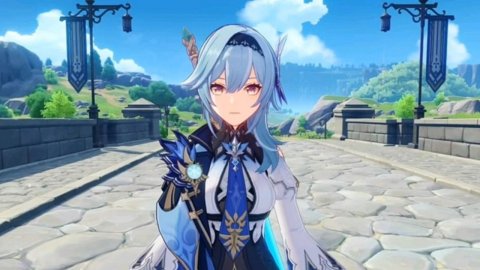 Genshin Impact 1.5
Genshin Impact will continue its evolution with the update 1.5, which apparently already has a release date set not far from now, given that the same official Twitter account places it, albeit in an unclear way, for April 27, 2021.
The announcement is in fact inserted among the information in a recent message from the Japanese Twitter account of miHoYo for Genshin Impact and, although it does not clearly mention the release of version 1.5, this can be easily deduced from the information translated from message contents.
In this, we therefore learn that the current banner Venti will end on April 6, after going on for three weeks. Based on the information, it appears that the Childe banner is also set to run for three weeks, which would take us straight to April 27 as the end date for this one.
Considering server maintenance work scheduled for April 27 and the launch of the next banner for the same date, it is likely that
Genshin Impact update
1.5, with its new features,
will be released
on that day.
Based on what emerged earlier, it seems that Update 1.5 contains at least two additional characters, namely Eula, a 5-star Cryo Claymore, and Yan Fei, a 4-star Pyro Catalyst. Also included is a housing system and perhaps a rerun of Zhongli's banner, which should lead to part 2 of his story, as well as a new weekly boss called Azhdaha.
In the meantime, we saw
Genshin Impact on PS5<
/a>
in trailer with expected release period, while the game has been updated with the 1.4 update in the middle of last month, so we are still in the midst of new content.
Genshin Impact should see the arrival by Eula, Cryo Claymore at 5 stars Source Did you notice any errors?
---
Genshin Impact 1.5 Leaks: Eula & Yanfei, New Housing system, upcoming monster, and more
Despite miHoYo trying its best to prevent leaks, a lot of upcoming content for Genshin Impact 1.5 has already been revealed by data miners.
According to the leaks that have surfaced, Genshin Impact 1.5 could be even bigger than update 1.4. Owing to miHoYo's massive step up against leaks, update 1.5 could be the last time the Genshin Impact community learns about upcoming content in advance.
Everything that is expected to be included in Genshin Impact 1.5:
Three new events
New bosses
New artifacts
New mobs
New Hangouts series
New characters
A new artifact domain
With miHoYo confirming that the final round of events and banners in Genshin Impact 1.4 will end on April 27th, it seems certain that update 1.5 will arrive on April 28th.
Following various leaks that have surfaced, Genshin Impact 1.5 will see the introduction of two new characters into the game.
These two characters are:
Eula - 5-star rated cryo-elemental character
Yanfei - 4-star rated pryo-elemental character
Having said that, Yanfei is expected to be revealed alongside a pre-existing 5-star rated character from the game.
According to rumors and theories in the Genshin Impact community, the 5-star rated character to receive a banner re-run to accompany Yanfei's release could very well be Zhongli.
Apart from the two new characters in Genshin Impact 1.5, the update will also feature the introduction of two new bosses to the game.
These bosses include:
New Hydro-elemental Herald boss
New Geo-elemental Azdaha boss
Advertisement
On top of all this, the update will also feature a unique housing system in Genshin Impact 1.5. Players will not only be able to hangout and decorate their houses but will also be granted a new bird companion that grants teleportation abilities to the player.
Additionally, the new housing system is also supposed to introduce a new currency to the game. The new currency has been will probably remain exclusive for the upcoming housing system in Genshin Impact 1.5.
Besides all this, players will also be presented with two exclusive character quests for Zhongli and Eula with the release of Genshin Impact 1.5. This further suggests the possibility of Zhongli's banner being re-run in Genshin Impact.
Published 03 Apr 2021, 18:43 IST