Zynga buys Echtra Games, the studio of the co-creator of Torchlight and Diablo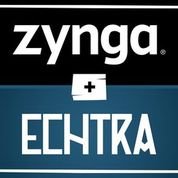 Zynga buys Echtra Games
Zynga announced that it has also bought Echtra Games. The
mobile gaming
giant, after having absorbed in a short time realities such as Rollic, Peak, Small Giant Games and Gram Games, announced that it has also acquired the studio Max Schaefer, the co-creator of series such as Torchlight and Diablo. Echtra Games is the studio that will be working on an unannounced action RPG.
Echtra Games is a San Francisco-based studio made up of veterans who have helped shape the world of action RPGs. The team was founded in early 2016 by Max Schaefer. Having long dreamed of breathing new life into the world of Torchlight, Schaefer brought together some of the best developers in the industry and created the studio's very first project: Torchlight III.
With the
acquisition of
Echtra Games, Zynga strengthens its presence in the cross-platform market by adding talented and experienced developers, as well as proprietary cross-platform development tools and technologies that have been built on top of the
Unreal Engine
. Specifically, the Echtra Games team will develop a new yet to be announced cross-platform RPG in collaboration with NaturalMotion.
"Echtra Games is delighted to join the Zynga family," said Max Schaefer, CEO by Echtra Games. "We share Zynga's vision that cross-platform play is an essential part of the future of role-playing and interactive entertainment and look forward to applying our vast experience and talents to achieve this goal."
Zynga and Echtra will team up for a new action RPG.
---
Zynga buys Echtra game studio in push for cross-platform play
© Reuters/Robert Galbraith FILE PHOTO: The Zynga logo is pictured at the company's headquarters in San Francisco
(Reuters) - Zynga Inc said on Wednesday it had acquired San Francisco-based game studio Echtra Games Inc, taking the mobile-game maker a step closer to its goal of developing a portfolio of new titles that users can play across platforms.
Echtra was founded in 2016 by Max Schaefer who is known for his role in the development of Activision Blizzard's popular role-playing franchise 'Diablo'. It is the developer behind 'Torchlight III', the third installment in the action role-playing franchise.
Zynga had said in February its NaturalMotion studio was developing four new games focused on the action-adventure category.
As per the deal, whose financial terms were not disclosed, Echtra's team will work in partnership with the NaturalMotion studio to develop one of those titles, which would be in the role-playing genre.
Last year, Zynga had acquired Turkish mobile-game maker Peak and an 80% stake in Istanbul-based hyper-casual game maker Rollic.
(Reporting by Ayanti Bera and Tiyashi Datta in Bengaluru; Editing by Krishna Chandra Eluri)