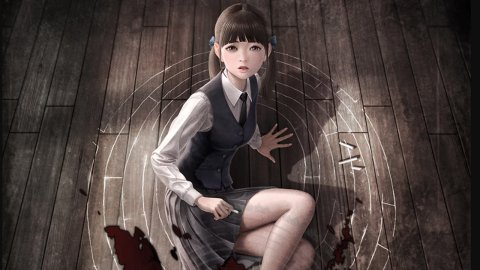 White Day 2
White Day 2: The Flower that Tells Lies has been officially announced by Sonnori Corporation with a
teaser trailer
that appears to confirm the cancellation of the previous sequel, Swan Song.
Released in
2017, White Day 2: Swan Song appears to be in fact it was paused by the Korean development team, and it is likely at this point that the project has in fact transformed into The Flower that Tells Lies.
At the moment neither the reference platforms have been made official (but we certainly think of PC and
PS4
with
PlayStation VR
, as for the first episode) nor the release period of the game, but we imagine more details
will arrive
in the coming weeks.
For the rest, the horror themes will be back at center of this experience, but it is not clear if the school setting will be proposed by
the authors
or if something different will be thought of.
Source
---
White Day 2: The Flower That Tell Lies Revealed With Foreboding Teaser Trailer
News
Korean developer Sonnori from South Korea released a teaser trailer of White Day 2: The Flower That Tell Lies.
Published on March 13, 2021 Giuseppe Nelva
Korean developer Sonnori released a teaser trailer of White Day 2: The Flower That Tell Lies.
The studio is known for its previous game, White Day: A Labyrinth Named School, and apparently, this is the follow-up.
This is not the first time we hear about White Day 2. The game, announced years ago, was titled White Day 2: Swan Song and was slated for 2018. It then disappeared in the shadows basically with no further notice.
Now it's back with a new title. At the moment it isn't know whether this is a reboot of the project, a continuation, or something else.
You can check out the foreboding teaser trailer below.
If you're unfamiliar with the original White Day (or more precisely its remake), it's available for PC via Steam, PS4, and Mobile. You can check out a description below.
Prepare yourself for one of the most chilling games ever created! On the eve of gift-giving holiday White Day, new Yeondu High School student Hee-Min Lee slips into school to hide a box of candies for the girl of his dreams. But when the school shutters slam shut, he finds himself trapped in the building overnight, hunted by a killer janitor and haunted by the troubled souls of the dead.
Playing as Hee-Min Lee, can you remain hidden, solve the clues and uncover the dark secrets of the building's past to survive the deadly threats? Or will the after-class horrors claim your life before you can escape? With no weapons to defend yourself there's zero room for error in this tense, stealth-based scarefest brimming with secrets and multiple endings.