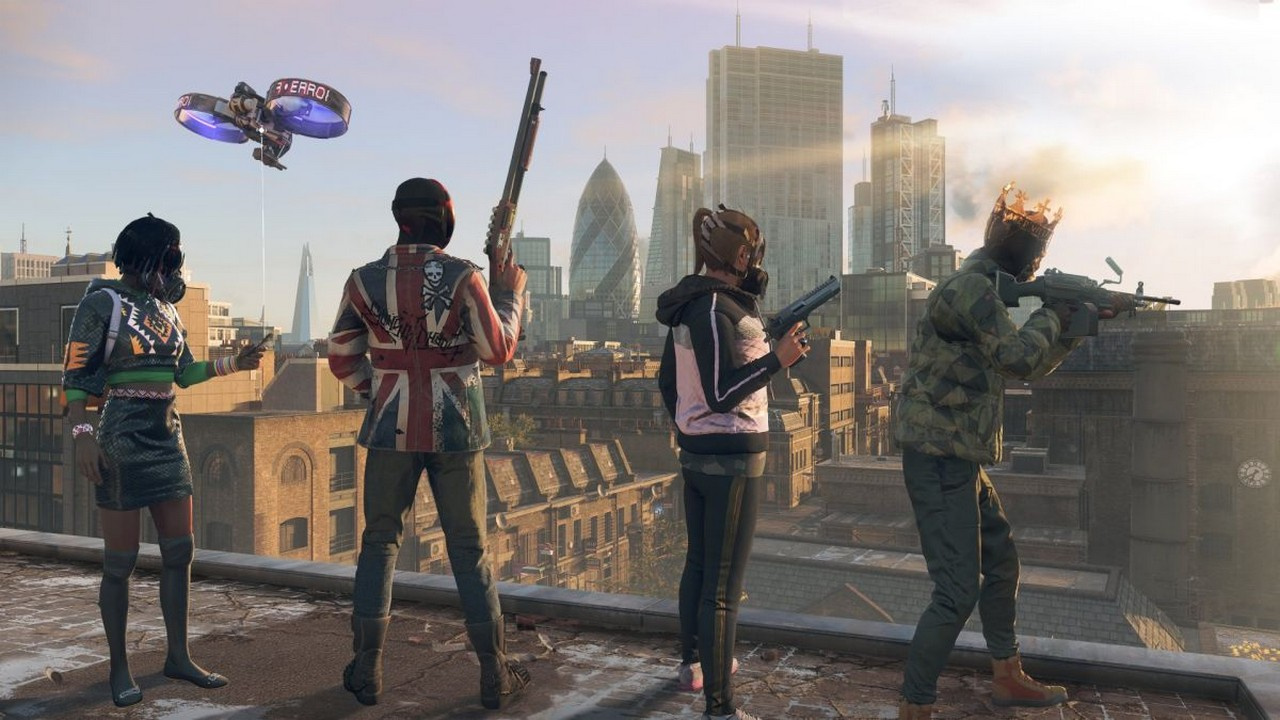 Watch Dogs Legion
Arrived a little less than a week ago on consoles and postponed to an undefined date on PC,
Watch Dogs Legion
's Online mode has announced that it will host Crossplay and even Cross-gen-play so that players on different consoles from different generations can play together.
While PC gamers are still waiting
to be able to
access
Watch Dogs Legion Online
mode, the game's official Twitter account has announced the arrival of a feature that will be of interest to console owners who want to play with their friends, regardless of the medium they have. Indeed, in response to an Internet user, the latter specified that Crossplay and Cross-gen-play will arrive in the game later, in other words, the possibility for all players who have a
Microsoft
or
Sony
console to play together, and this, whether it is current generation,
PS5
or Xbox Series, or the previous one, PS4
and Xbox One
.
Although not currently available for Watch Dogs: Legion Online Mode, the development team
is working on
adding Crossplay and Cross-gen-play to the game in a future update , Adrian.
While currently not available for Watch Dogs: Legion Online Mode, the development team is working on adding crossplay and cross-generation-play to the game with a later update, Adrian.👍
- Watch Dogs: Legion (@watchdogsgame) March 14, 2021 In the meantime, remember that this cooperative multiplayer mode for up to four players offers an open world apart from that of the single player in which you also have to recruit NPCs. The mode then proposes to chain the missions cut for the coop while a PvP mode called Arachnobot Arena is also available. The latter offers four players to control these famous arachnobots to participate in individual matches in restricted arenas.
> Read our Watch Dogs Legion test: A multiplayer mode that lives up to expectations?
Buy Watch Dogs Legion on PS5 at € 64.99 at Fnac Buy Watch Dogs Legion on Xbox at € 39.99 at Fnac Watch Dogs Legion on PS4 at € 39.99 at Fnac
---
Watch Dogs: Legion to Get Crossplay and Cross-Generation-Play
Blood and Gore, Sexual Themes, Use of Alcohol, Drug References, Strong Language, Intense Violence, In-Game Purchases, Users Interact
Platforms:Stadia, Xbox One, PlayStation 4, PC, Xbox Series X|S, PlayStation 5
Developers:Ubisoft Toronto
Publishers:Ubisoft
Release Date:October 29, 2020