Tales from the Borderlands: the launch trailer for the Nintendo Switch version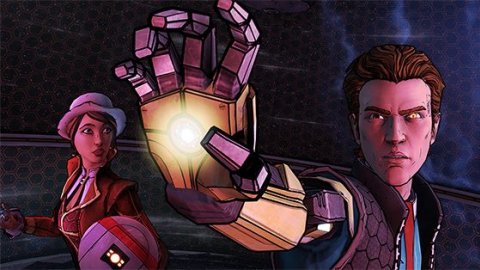 Tales from the Borderlands
Let's see the launch trailer for the
Nintendo
Switch version of Tales from the Borderlands, an episodic adventure from Telltale Games. It
is one of
the most popular of its kind, loved by both fans of the Borderlands franchise and improvised adventurers.
Before leaving you to the trailer, which is traditionally at the head of the news, let's read the Tales from the Borderlands Official Description:
The beloved choice-based story adventure set in the Borderlands universe is back! Set between the events of Borderlands 2 and Borderlands 3, Tales from the Borderlands follows two unreliable storytellers on an adventure born of greed but destined for greatness. Your choices give the story a unique shape, with tons of unpredictable consequences ranging from hilarious to heartbreaking.
Explore the deadly planet Pandora as Rhys, a corporate scientist who aspires to replace the infamous Handsome Jack in charge. of the Hyperion Corporation, and Fiona, a cunning scammer who is able to get out of the thorniest situations thanks to her gab. When a shady deal unexpectedly gets complicated, Rhys and Fiona must unite their forces to get their due, taking on fearsome gangsters, cannibal bandits and terrifying beasts. How will you guide their actions on this insane adventure to Pandora's glory?
Includes five episodes of Tales from the Borderlands Experience an adventure from the perspectives of two very different protagonists: Hyperion lackey, Rhys, and cunning scammer Fiona Every choice you make will contribute to the development of the story, allowing you to give a dimension of your own to the adventures and relationships of the characters See Pandora and Helios through the eyes of its inhabitants, in a story full of humor and twists Meet familiar faces from the Borderlands series and new characters such as Vaughn, best friend by Rhys, and Sasha, Fiona's shrewd sister Discover the fate of heroes and villains in this pivotal chapter of Borderlands history
---
Telltale Lives Again As Tales From The Borderlands Arrives On Switch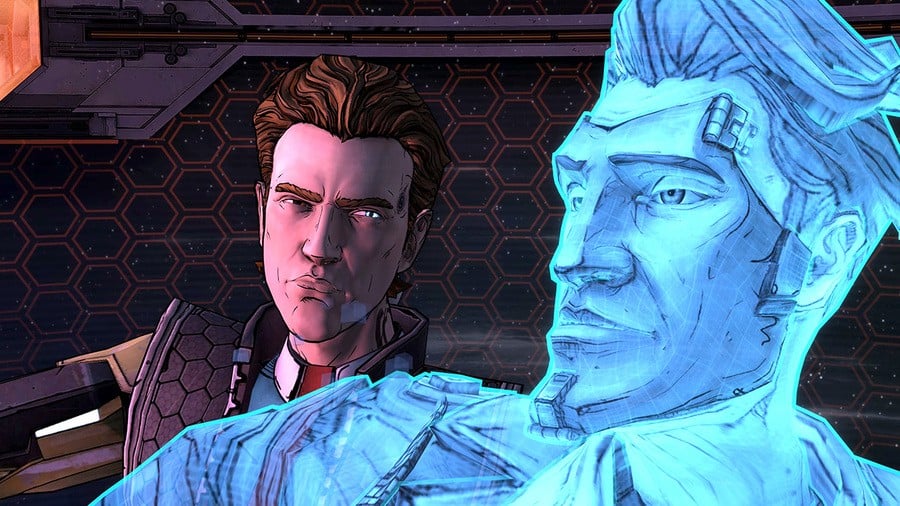 After reappearing on Xbox and PlayStation stores earlier today, it seems that Tales From The Borderlands is finally bringing Telltale Games back from the dead - well, sort of. It seems like it's now in the hands of publisher 2K and Borderlands dev Gearbox, and that somehow means it's coming to Switch.
With piles of rave reviews and even a few awards under its belt, the narrative branching adventure features down-on-his-luck Hyperion employee Rhys (voiced by Troy Baker), his nasty boss Hugo (Patrick Warburton) and his new con artist friend Fiona (Laura Bailey), as Rhys and Fiona attempt to find the riches within one of Borderlands' Vaults in separately-controlled stories.
The five-episode game will be out on Switch all at once on the 24th of March.