Resident Evil 2 and 3 Remake were inspired by the style of Disney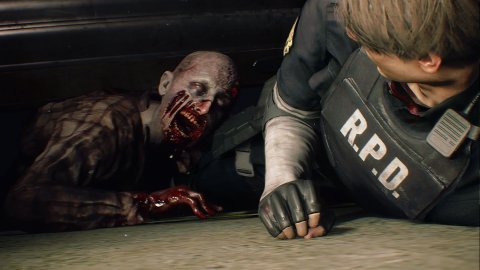 Capcom, in recent years, has been "reborn" and is offering the highest quality games one after the other, satisfying fans and attracting new players. One of the sagas that has gotten the most attention is certainly that of Resident Evil. In particular, Capcom created Resident Evil 2 Remake and Resident Evil 3 Remake. Now, we discover that the inspiration was Disney.
European COO Stuart Turner of Capcom explained that: "It was fascinating to see the success of the remakes and the impact they have had on new generations of gamers. . The development team led by Takeuchi-san came up with Resident Evil 2 and Resident Evil 3 following the style Disney uses in recreating their old films - making them fresh, new and relevant. "
" The audience who picked up and played Resident Evil 2 nowadays, didn't play when those titles were released in original, or maybe wasn't even born. Taking the core concept of the game and modernizing it using structures and designs that leverage today's technologies and eliminating the old limitations, it is possible to get even more people to access the game. Today there are players between the ages of 18 and 30 who can talk fondly about how much Resident Evil 2 is one of their videolud experiences which you prefer. "
Capcom has therefore followed the Disney style, which re-proposes its old works in a new way to attract new audiences. What do you think about it? Have Resident Evil 2 Remake and Resident Evil 3 Remake convinced you?
Finally, we report the official PC requirements of
Resident Evil Village
announced by Capcom.
Resident Evil 3 Remake: that's not Olaf Source