Intel SSD 670p up to 2TB for mainstream gaming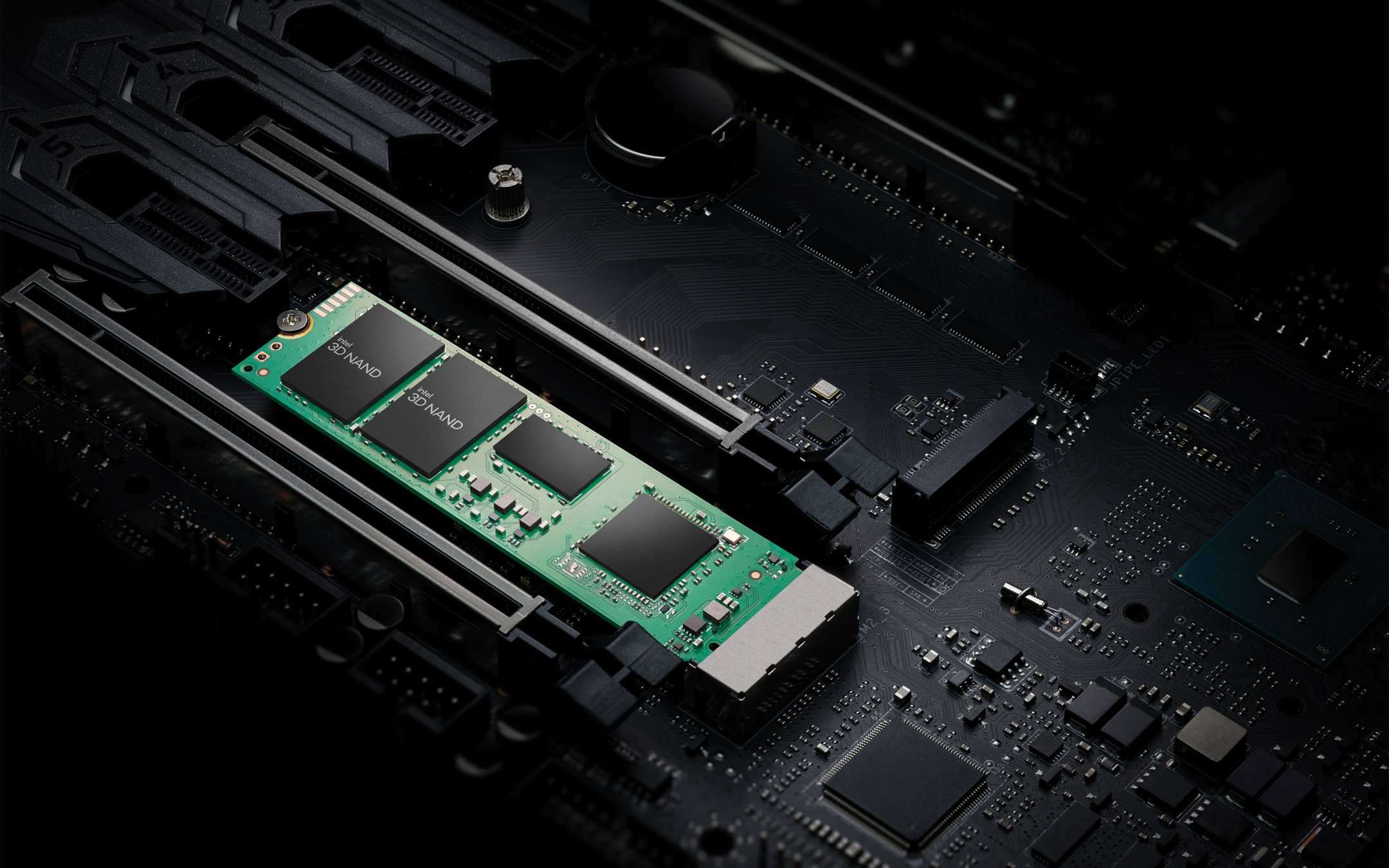 Intel announced the availability of the new solid state drives presented in December during the Memory and Storage 2020 event. The 670p SSDs have an M.2 form factor, so they can be installed in both desktop PCs and ultra-thin notebooks. These are products suitable for any computing need, including mainstream gaming (so not for those looking for extreme performance).
The new SSD 670p uses QLC-type 3D NAND flash memories (four bits per cell) with 144 layers. In addition to the density compared to the previous generation with 96 layers, Intel has improved the latency and therefore the performance. SSDs adopt the M.2 2280 format and the PCIe 3.0 x4 interface. Also on the circuit board are 256GB of DDR3L-1866 memory manufactured by Nanya and the Silicon Motion SM2265G controller.
Intel offers three capacities: 512GB, 1TB and 2TB. The latter is the one that allows to reach the highest performances: 3,500 MB / s in sequential read, 2,700 MB / s in sequential write, 310,000 IOPS in random read and 340,000 IOPS in random write.
The 512MB drive numbers are 3,000MB / s, 1,600MB / s, 110,000 IOPS and 315,000 IOPS. Finally, those of the 1 TB drive are 3,500 MB / s, 2,500 MB / s, 220,000 IOPS and 330,000 IOPS. Intel has also improved the life of the memory cells, which is the amount of data that can be written: 185 TB, 370 TB and 740 TB, respectively for the 512 GB, 1 TB and 2 TB models. The warranty is for 5 years.
Recommended prices are $ 89.99 (512GB), $ 154.99 (1TB) and $ 329.99 (2TB). The prices in Italy are not known at the moment.
Source: Intel