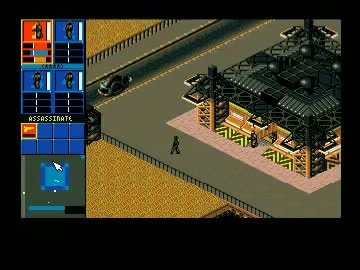 EA Motive is working on a series that will make players happy
During his latest podcast, reporter Jeff Grubb revealed that EA Motive may be working on an intellectual property that will make players happy after the cancellation of a new intellectual property that has been
in development
for some time.
Grubb didn't give any details about it during the broadcast, but responding to the insider Alvaro made the hypothesis Syndicate 3 (which could be just a joke). Others hope it's a new Dead Space instead, as EA Motive contains part of the development team from the original horror trilogy. However it is only speculation, at least for now, so let's take them as such.
The only certainty is that EA Motive
is developing
something ... also because what else should a software house do?
However the prospect of a new Syndicate is genuinely intriguing, as long as they don't come up with an FPS, as they did with the latest attempt at rejuvenation (which turned out to be a commercial failure) and focus on the elements that did love the series of the late Bullfrog to gamers.
---
EA Is Reviving Its College Football Series For PS5 And Xbox Series X, But No Player Names Or Likenesses
EA Sports is reviving its dormant collegiate football series, the publisher has confirmed.
'For those who never stopped believing...' the publisher said in its announcement on Twitter. The announcement was accompanied with an image that says 'College football is coming back.' EA has also launched a new Twitter account called EA Sports College.
The announcement does not mention the NCAA by name, and the game is being made without their involvement. It will be called EA Sports College Football.
Development only just started, EA said, so you shouldn't expect to play the game anytime soon. Details around launch timing and other factors will be announced 'as the project progresses in the years ahead,' EA said.
What EA did confirm is that the new college football game will 'deliver authentic college football experiences and the high quality gameplay that fans have long loved in college football games from EA Sports.'
There will be more than 100 teams in the game, and their logos, stadiums, uniforms, and gameday traditions will be replicated in the game. However, due to ongoing lawsuits and other legal matters, there won't be student names, images, and likenesses.
'We've heard from the millions of passionate fans requesting the return of college football video games,' EA Sports boss Cam Weber said in a statement. 'We love the energy, tradition and pageantry of college football and I am beyond thrilled to say we are back in development. We have a lot of really exciting work ahead of us, and a great team that is eager to bring a new game to players in the next couple of years.'
The latest NCAA Football game was 2013's NCAA Football 14. A sequel was in development, but was canceled in September 2013 amid EA's lawsuit settlement with former collegiate players.
EA's contract with the NCAA for college football games was also terminated that year. Though EA later signed a deal with the Collegiate Licensing Company for more college football games, per the terms of the agreement, no future EA college football games can use the NCAA's name or associated marks.
According to ESPN, EA is developing the new college football game for PlayStation 5 and Xbox Series X|S, but the publisher has yet to make any official announcements.
EA's latest Madden games have included some college teams, and EA management had suggested that it would be returning to college football games someday.
Snoop Dogg and Todd Howard, both big fans of college football games, have called on EA to revive the series, so this must be a happy day for them.
In 2016, Howard said: 'EA, can you make NCAA Football again, please? That game honestly was important to me. Now they don't make it anymore and there's a hole in my life.'