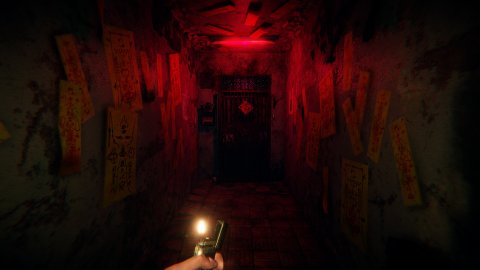 Taiwanese horror Devotion, to get around Chinese censorship that prevents Steam and other online stores from releasing it around the world, had to find a way to get to stores. In fact, the developer of Red Candle had to self-publish the game
to be able to
sell it freely in the West.
The Devotion story is an emblematic case that shows how the Chinese government is very present and pressing in the world too. of video games. More than a year ago, in fact, Devotion was removed from Steam, because, according to Chinese players, it insulted their country. Within this horror, in fact, a reference to the famous meme of Xi Jinping in Winnie the Pooh version appeared.
From that moment on, a real ordeal began for the Taiwanese horror that prevented Red Candle to release the game on major Western digital stores. In the East, in fact, the development studio managed to bypass this censorship through a physical edition of the game.
In the West, however, this operation was not considered possible and instead of continuing the tug-of-war with Steam, Red Candle has decided to sell the game directly from its site, in a DRM-free version. You can buy the game from this address. The game will also arrive on GOG, after a long push and pull.
Despite the review bombing by Chinese players, our Devotion review is about a real masterpiece.