AVM launches FRITZ! OS 7.25: focus on smart working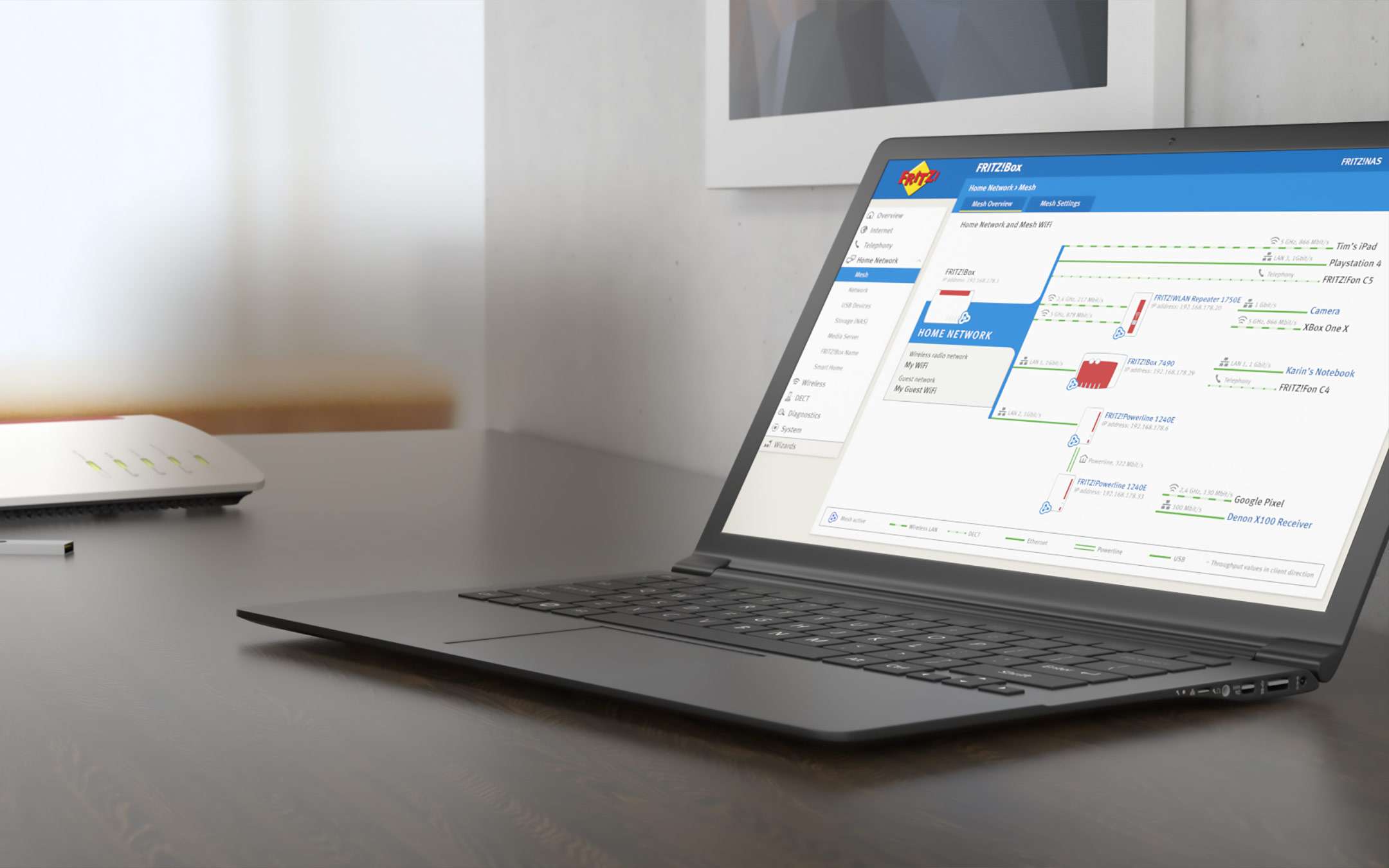 AVM launches FRITZ! OS 7.25
Today AVM announces the availability of FRITZ! OS 7.25, an update distributed completely free of charge that introduces a long series of new features on the products of the FRITZ! Line. To better respond to the needs of the moment, particular attention was paid to the precautions required by those who work from home with the modalities of smart working.
FRITZ! OS 7.25: over 70 new features for smart working and not only
The download and installation of the update are completely automatic (for those who have enabled the option), but
it is possible to
force them with a simple click in the FRITZ! Box user interface. Here are some of the main innovations introduced: in total there are more than 70.
Remote work and prioritization of devices: Easily set which ones to prioritize, now also available in the FRITZ! Box Mesh Overview. Easier parental control: under control browsing times and Web content accessible by children with the definition of time slots. Simplified call management and superior transmission quality for mobile networks: improvements to the user interface for telephony configuration. WiFi fine tuning: new features such as optimized automatic channel selection. The weather on FRITZ! Fon: new screen with current weather information and forecasts for the next few days. Data backup for internal archiving: the FRITZ! Box internal memory, used for images, ringtones or voice messages, has a backup function. SMS log and send for FRITZ! Box LTE models: Send and log function with all received and sent SMS. Fax journal and optimized setup: at the request of users, the Fax Journal function has been integrated, which summarizes all faxes received and sent. More stable Internet connection for supervectoring and Long Reach VDSL: for DSL models such as FRITZ! Box 7590 the interaction with supervectoring connections (35b) on remote DSLAM sites has been improved, and interoperability for Long Reach VDSL has also been extended. AVM announces that the new version of FRITZ! OS is already available for FRITZ! Box 7590 and FRITZ! DECT 440, later the update will also arrive on the other models.
Source: AVM
---
Fritz!box 7590 Firmware 07.25 Update Out
If you don't know, an update for the 7590 came out today. It has some good new features and fixes.  
If you manually check it you will see 7.25 available now.
Here is the info on it.
https://en.avm.de/nc/service/downloads/?product=fritzbox-7590 
I have been using it today and have had no problems.
Disclaimer: Updating is your decision.
Smithy