AUKEY FullHD webcam at an incredible price!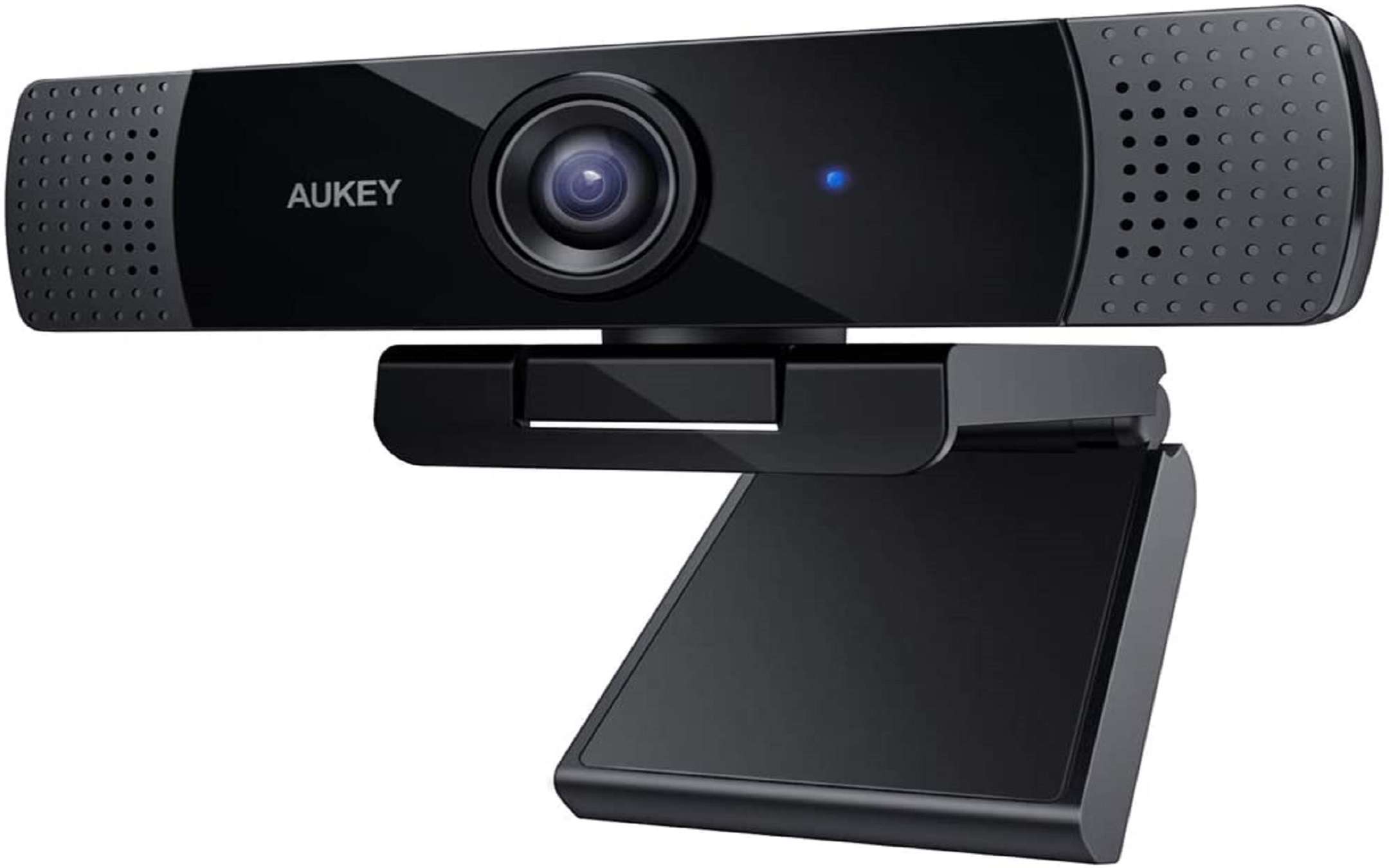 Webcams have become an indispensable tool in recent months: videocalls, streaming, webinars have multiplied and it is increasingly important to have good video quality. Not knowing how this 2021 will evolve, perhaps it is better to prevent by purchasing one of the best webcams for value for money today at a great
discount on Amazon
: the AUKEY PC-LM1E. Thanks to Amazon's double flash offer you could take it home at a price of just 28.72 euros instead of the usual 39.99 euros.
AUKEY PC-LM1E webcam: the technical features
webcam in question is able to shoot images in Full HD (1080p), an interesting gem considering that most of the products in this price range stop at 720p. This means sharper images and clearer vision during calls. The configuration with the presence of a double microphone eliminates background noise, for a crystal clear audio towards the listener. It is also compatible with Android, Mac OS,
Microsoft
and all major operating systems.
Among the main advantages of this webcam we find a Plug & Play configuration that does not require any driver installation. Just connect the USB connector to any PC port and it will be ready for use. Naturally the webcam is compatible with the main video calling and video conferencing software such as Skype, Microsoft Teams and Zoom. However, a very interesting aspect concerns streaming.
The AUKEY webcam is also compatible with software such as OBS, which allows you to transmit and share in live streaming. Whether it is streaming video games on Twitch or a live one on YouTube, compatibility with OBS will allow you to perfectly share images while carrying out your favorite activity.
Today the webcam is proposed by Amazon at a price of just € 28.72 thanks to a super time discount reinforced by an additional discount coupon of € 5.