Auckly, the car holder with wireless charging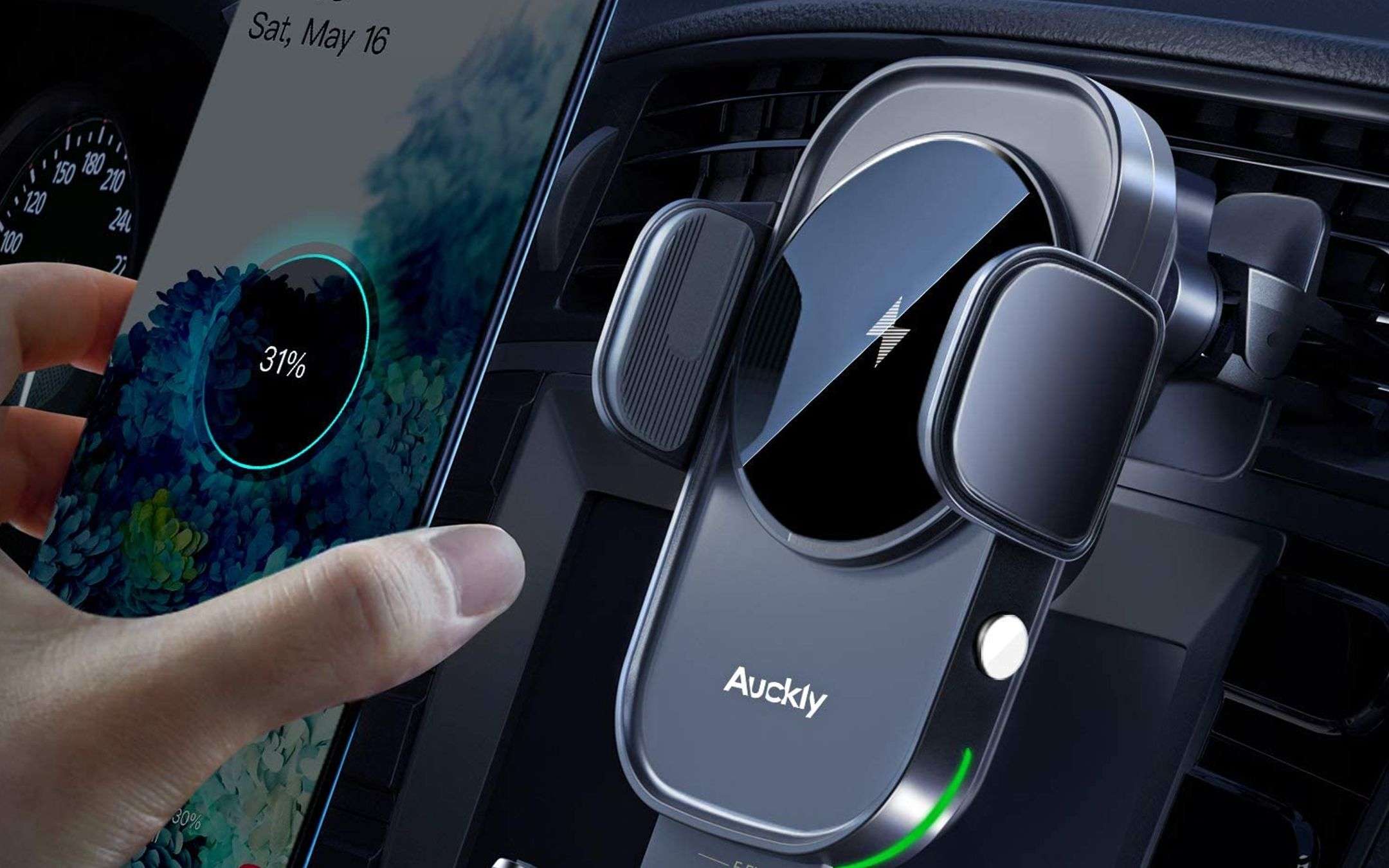 Auckly
The smartphone has now become extremely important in the car because it allows you to stay in touch with family and colleagues, because it suggests the route with the navigator, because it organizes the music in the passenger compartment and much more. Having a holder that offers wireless charging allows you to make driving safer and more comfortable by removing cables and making everything much tidier. How much? 35.99 euros, little more than a traditional support, but with much higher advantages.
Auckly, the definitive car support
It is no coincidence that
Amazon offers
this Auckly solution on the occasion of the special for Father's Day. In fact, the wireless car charger allows you to marry multiple needs at the same time:
lock the smartphone tightly to always have it within sight eliminate the charging cable, in fact being able to manage it in an orderly manner towards the charger instead that towards the smartphone eliminate the clutter of the dangling cable which in some cases becomes a real nuisance during the gear change always have the smartphone charged: just place it on the support The charger works with Qi protocol and allows a maximum recharge up to 15W , thus being able to accommodate any type of smartphone (iPhone, Samsung and others; the only incompatibilities declared are with the Huawei fast recharge).
A similar solution quickly becomes a definitive solution, allowing you to overcome easily a whole series of difficulties that characterize the daily experience in the car for those who must / can move. Or perhaps a way to start preparing for when, finally, it will be possible to travel again: in this case it is clearly a gift idea full of meaning.
---
Auckley
Outlook for Friday to Sunday
Friday will be another dry day with sunny spells in the morning, but it will turn cloudy in the afternoon. Cold with clear skies on Friday night leading to a widespread frost developing. Saturday is expected to be a dry and cloudy day, but with sunny spells in places. Another cold night on Saturday with frost in places. Sunday looks set to be another dry and cloudy day.