AMD Smart Access Memory also for Ryzen 3000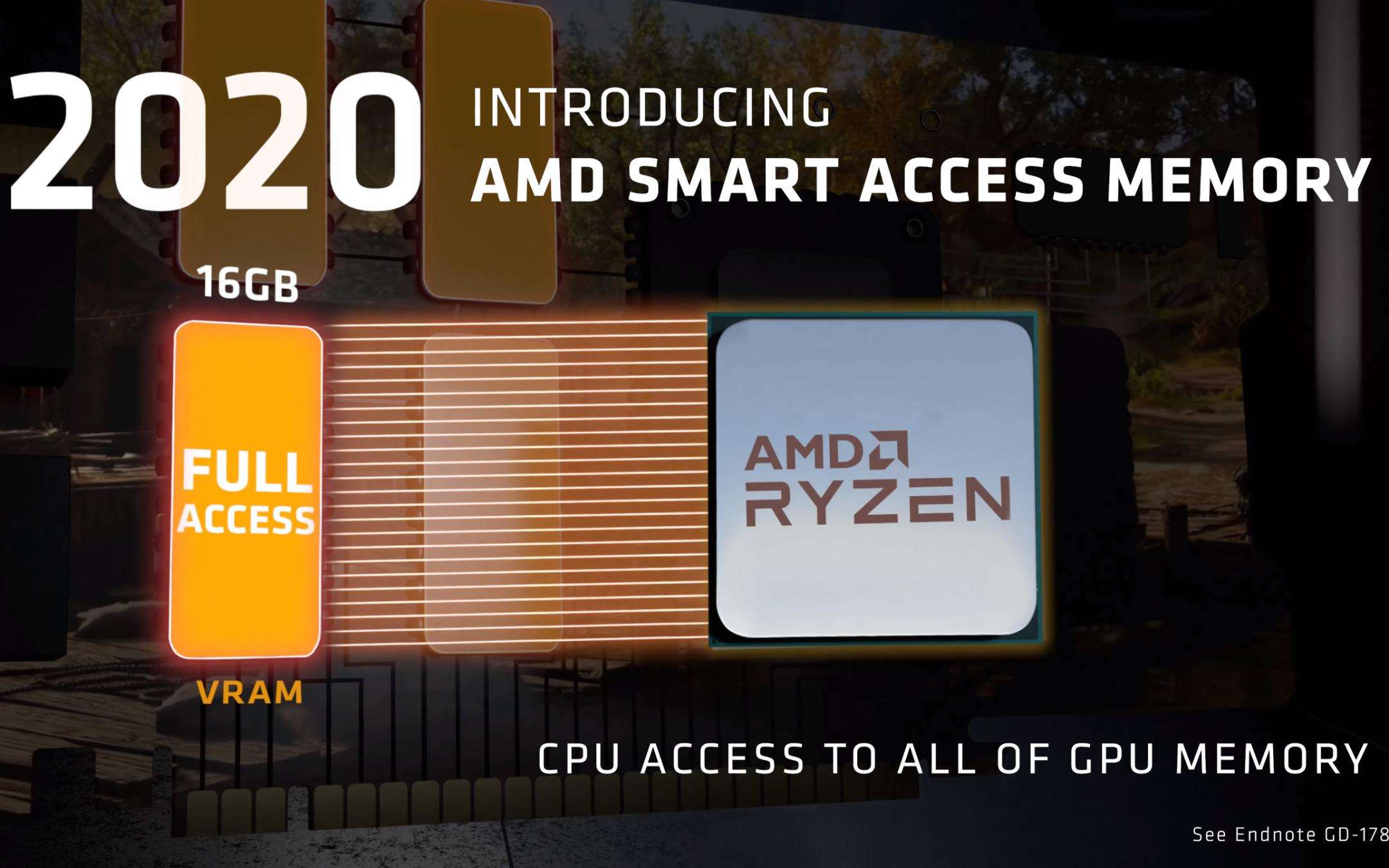 AMD yesterday announced the new
Radeon RX 6700 XT
, a GPU that allows you to play games at the maximum resolution of 1440p. The Californian company has revealed that one of the supported features, namely Smart Access Memory,
can also be
exploited with the old Ryzen 3000 processors.
Smart Access Memory also with Ryzen 3000
The functionality Smart Access Memory (SAM) was introduced in October 2020, on the occasion of the launch of the first Radeon RX 6000 series GPUs, but support was limited to Ryzen 5000 processors. AMD announced yesterday that SMA can also be used in conjunction with processors Ryzen 3000. However, the actual increase in performance is not known (the + 16% declared by the manufacturer is obtained only with some games).
Smart Access Memory is the well-known one chosen by AMD for the Resizable BAR functionality introduced with the PCI Express 3.0 standard. Previously, the CPU could only access a small portion of the video card's VRAM (256MB). Now, however, it can access the entire memory, also making requests in parallel. This allows for an increase in performance (fps).
Ryzen 3000 processors (excluding Ryzen 5 3400G and Ryzen 3 3200G) and motherboards with AMD B550 / X570 chipset are required to take advantage of this performance boost and updated BIOS (at least AGESA 1.2.0.1). "Above 4G Decoding" and "Re-Size BAR Support" must be enabled in the advanced BIOS settings.
NVIDIA has also implemented the functionality in the GeForce RTX 3000 series GPUs, in combination with AMD and Intel processors.
Source: AMD (YouTube)