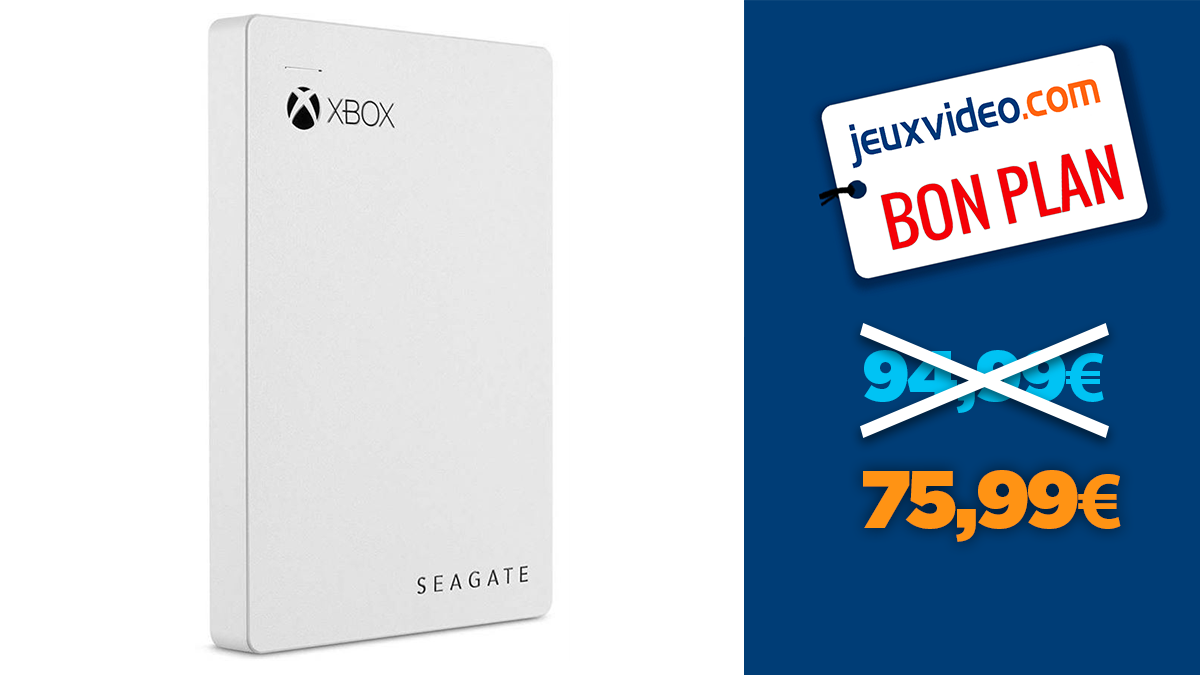 When you love, you don't count, says the adage! And given how games and game patches are growing, our poor consoles are having a hard time keeping up with this galloping inflation! Fortunately, the
external hard drive
dedicated to the console is there for that, and Amazon offers us an additional 2TB at a reduced price.
Amazon promo: PACK SEAGATE GAME DRIVE 2TO + 1 MONTH XBOX GAME PASS
AAA games are gaining more and more weight, but unfortunately the consoles that support them do not an unlimited place. External hard drives partially alleviate this problem by offering additional memory space.
Basically, instead of having to choose between several games, the hard drive means you don't have to choose anymore, simple, right?
This Seagate external hard drive in the colors of the Xbox One already offers 2TB, with that, you are guaranteed not to run out of space to store your favorite games (and you have 1 month access to Xbox Game Pass with). And if you really want to have peace, this HDD is also available in a 4TB version with an additional 2 months of Xbox Game Pass subscription offered.
Buy Seagate XBOX 2TB HDD for € 75.99 instead of € 94.99
Buy Seagate XBOX 4TB HDD for € 106.99 instead of € 139.99 €
Seagate HDD Xbox
Storage spaces have become increasingly used as the games of this generation are large and rich in content. The Next Gen will not change this trend and if you feel the need to own an external hard drive in order to save your data or just
be able to
take it with you, the Seagate hard drive will do the job. It has 2TB of memory, so enough to see it coming. It has a plug and play USB 3.0 hardware interface. Namely, a one-year warranty is included.
Also to read:
Find all of our great deals on gaming, hardware and high-tech