NieR Replicant, the remaster will have free DLCs with new weapons and stories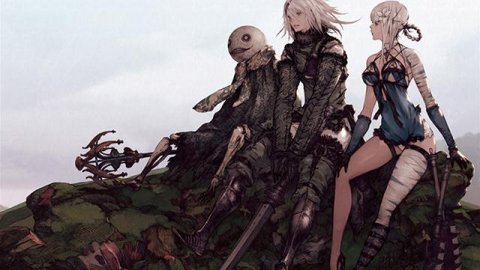 NieR Replicant
NieR Replicant ver.1.22474487139, the remaster (almost remake) of the original NieR, will receive additional unreleased content through free DLCs expected to be released after launch, as reported by the Japanese magazine Dengeki
PlayStation
.
With subsequent additions, therefore, the game will be enriched with new weapons and new stories related to these, all distributed with free DLC but still without a precise release schedule. All this will guarantee the presence of even unreleased contents compared to those present in the original released on
PS3
and Xbox 360.
NieR Replicant ver.1.22474487139 is a remaster characterized by a profound graphic reworking of the original NieR, so much so that it seems a sort of remake, since the author Yoko Taro also reported seeing it as a sort of general redesign of the game.
Among the new features, in addition to the new graphics, there are also new gameplay features , with a more dynamic and fluid combat system and enriched exploration, while maintaining all the particular elements of the original, which have made it a cult in all respects. Speaking of DLC and additional elements, there is the possibility that the protagonist of NieR Gestalt (the version of the original distributed in the West, centered on the father figure) could be added later.
NieR Replicant ver.1.22474487139 has the release date set for April 23, 2021 on PC,
PS4 and Xbox One
, we just recently saw a 10 minute gameplay video.
Source
---
Let's Compare The Nier Replicant Remaster To The Original
© Screenshot: Cycu1/YouTube
To mark the game's tenth anniversary, a Nier Replicant remaster was announced for the PS4, Xbox One, and Steam. Let's see how the game, so far, stacks up against the PlayStation 3 original.
While there could be slight differences in the final retail version, the comparison shows that the remaster has undergone a good polish graphics-wise.
This is obvious, of course, but seeing what exactly was changed is fascinating. Plus, the remaster seems closer visually to Nier: Automata.
The remaster, titled Nier Replicant ver.1.22474487139..., does have a host of other changes, including fully voiced dialogue, a rearranged musical score, and new story elements, among other additions.
Nier Replicant ver.1.22474487139... will be released this April.