Microsoft will do some sort of Nintendo Direct after the Bethesda acquisition, for Grubb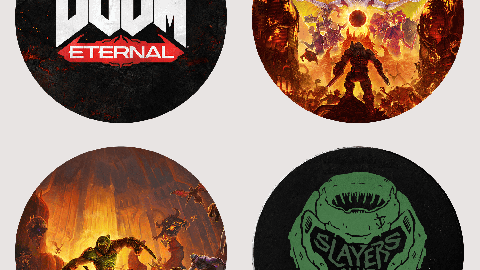 Microsoft will do some sort of Nintendo Direct after the Bethesda acquisition
According to Jeff Grubb, a VentureBeat reporter who has now recycled into a real deep throat of the industry,
Microsoft
is preparing something special to present its plans after the acquisition of Bethesda. According to the colleague, the Redmond giant will want to organize a
Nintendo
Direct-style
event in which
it will show all the games arriving in the coming months, so as to dampen the many rumors circulating in these weeks and clarify all the most important aspects of this deal. br>
Such a complex and expensive operation, in fact, could not be completed in a few hours, but above all it could not help but discuss the extent of the changes that this merger will entail. The details leaked in recent weeks, such as the use of a subsidiary, Vault, for the acquisition of Bethesda have not helped to clarify the aspects that are still not very linear.
To remove all doubts, according to Jeff Grubb, Microsoft will organize an event dedicated to its games as soon as the deal is closed. According to the colleague it will still take "a week or two" to formalize the deal and immediately afterwards a streaming event will be organized in which Microsoft will clarify everything.
"I don't know if it's going to be a Nintendo Direct-style thing, but I know Microsoft will want to clarify and explain everything and explain the near future of the two companies that have merged. So I'm expecting something like this by mid-March, "he said during the GameBeat Decides podcast. You can find his words about an hour and nine minutes into the video below.
What do you think?
---
Microsoft Company Vault Created Ahead Of Bethesda Acquisition
Microsoft appears to be having some fun coming up with division names in the lead-up to its acquisition of Bethesda and its parent company ZeniMax. A new subsidiary at the company will merge with ZeniMax once its upcoming purchase is finalized, and its name, Vault, is a nod to one of Bethesda's best-known series.
As spotted by Eurogamer, regulator the European Commission published information related to the acquisition, stating that Vault will be 'merged with and into ZeniMax.'
Microsoft expects the deal to close later this year, though that isn't guaranteed.
The word 'into' suggests it will be a part of ZeniMax now, but it would seem to make sense for Vault to be an umbrella company that would handle Bethesda's properties. We don't expect to see the Bethesda name removed from any of its major franchises given its prestige and name recognition, but we're glad to see someone at Microsoft wanted to give a new company you'll probably never hear about again a good name.
The name is, of course, a reference to the Fallout series, which is one of Bethesda's largest franchises. This is especially true in recent years, with the rough Fallout 76 being significantly improved over time. However, Bethesda did not create the series, which began at Interplay in 1997.
Right now, Bethesda Game Studios is working on both Starfield and The Elder Scrolls VI.
Other developers within the company are working on the Doom and Wolfenstein franchises as well as GhostWire: Tokyo and Deathloop. Because the deal was agreed upon after contracts had been signed, both of those games will launch on PS5, but not initially on Xbox. Microsoft publishing a game on a Sony platform is a neat novelty, and Sony is doing the same with MLB The Show 21 in just a few months. Moving forward, Bethesda's games will be available on Xbox Game Pass at launch. That means that with a subscription, you won't need to buy a Bethesda game again.