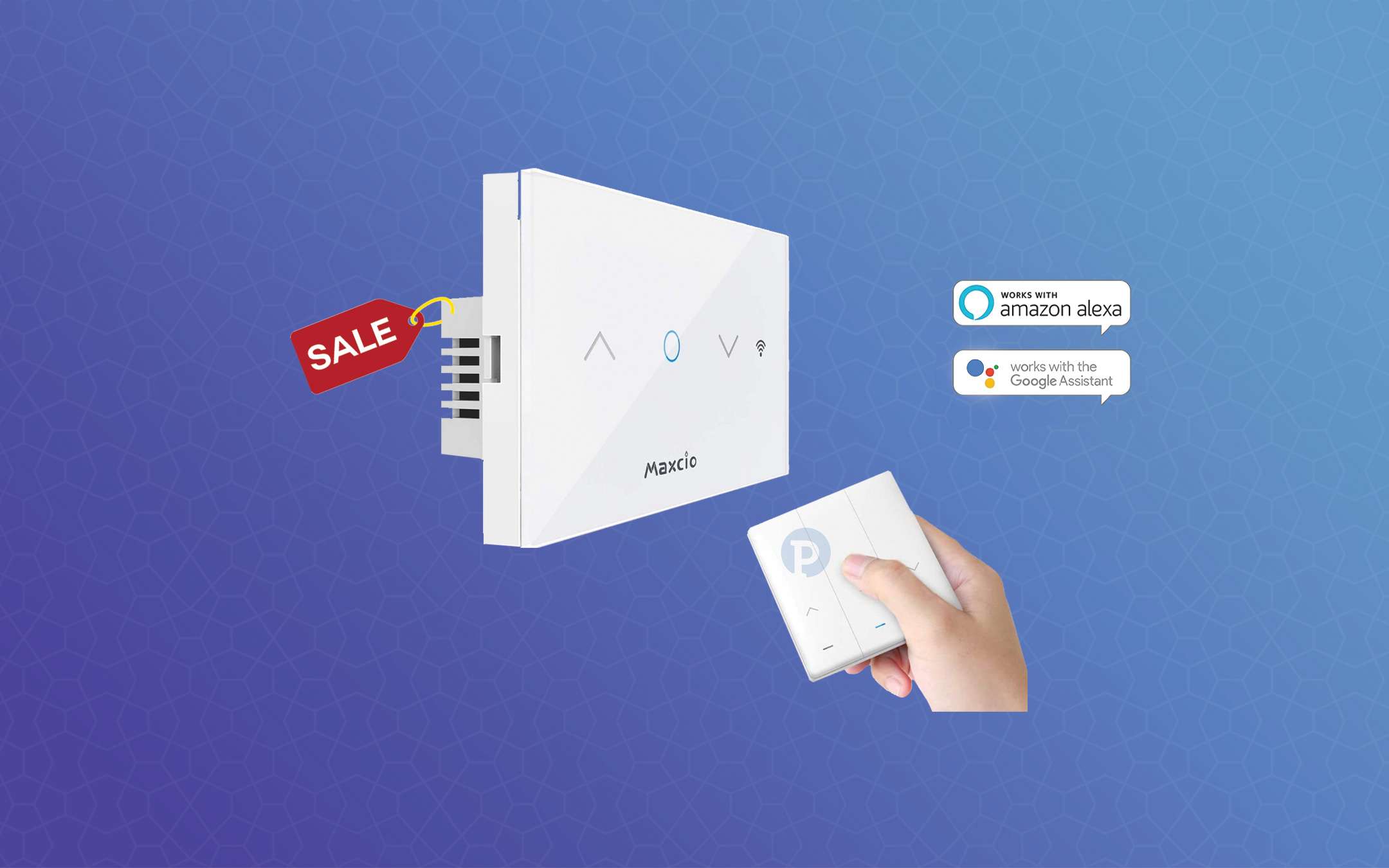 A smart roller shutter switch goes on Amazon for € 21.41, a good 29% less than the list price. The Maxcio device in question replaces the standard button panel for blinds and blinds and allows control via WiFi with the appropriate smartphone app.
Just download the free "Smart Life" app for iOS and Android or scan the QR code to control the shutters from a smartphone at any time. Through the application it is also possible to set a timer to activate the command at a specific time.
The sales package also includes a practical RF remote control, to remotely control the switch even in the absence of WiFi connection or a correctly configured smartphone.
Smart shutters with Alexa and Google Assistant
The Maxcio switch is compatible with Amazon Echo and Google Home devices, the two home automation ecosystems of the American giants. Curtains and shutters can therefore be controlled by giving specific commands to the Alexa and Google Assistant voice assistants: "Alexa raise the shutters" or "Hey Google, close the curtains".
We also remind you that to take full advantage of this product it is necessary equip yourself with a device from the Amazon Echo or Google Home series: the new 4th generation Echo Dot is in strong offer on Amazon.
Today, the Maxcio-branded smart switch is
on offer on
Amazon at 21.41 €, with a 29% discount. This is a flash offer that will only remain active for a few hours.
This article contains affiliate links: purchases or orders made through these links will allow our site to receive a commission.