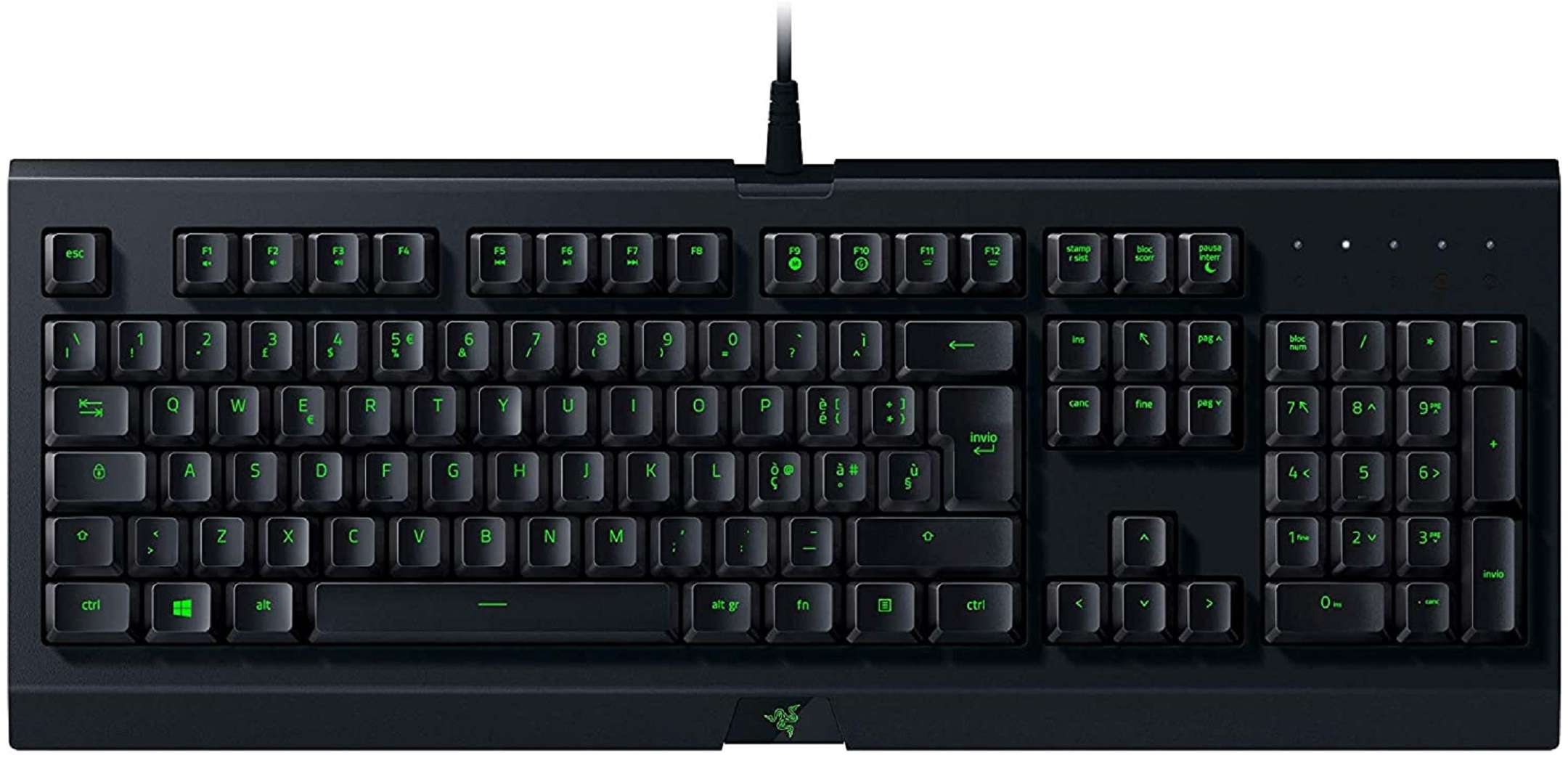 Razer is a brand that has become famous for the production and sale of hardware peripherals for gaming PCs (and more) with an excellent quality / price ratio. Today we show you a really interesting offer on Amazon regarding the company's cheap membrane keyboard that has features and functionalities that have nothing to envy to the most famous mechanical keyboards: the Razer Cynosa Lite.
Razer Cynosa Lite: the membrane keyboard with a "mechanical" heart
The Razer Cynosa Lite is equipped with gaming keys with macro recording on the fly and a robust and water resistant design for complete safety. With Razer Chroma lighting, you can choose from 16.8 million color options for a truly personalized gaming experience.
Razer-designed membrane keys are pleasantly cushioned and provide comfort and better support in the housing than rubber-domed keyboards, to make each key press firmer. With every keystroke, you can enjoy the excellent full travel and responsiveness of the key, making sure you hit with pinpoint accuracy no matter what game you're playing or the document you're typing.
This gorgeous keyboard features also integration with Razer Synapse with which you can reassociate keys, assign macros, customize the lighting of the device and much more. All this can be purchased on Amazon at a cost of only € 37.99 instead of the list price of € 49.99 and could be a welcome gift for the upcoming Christmas holidays.