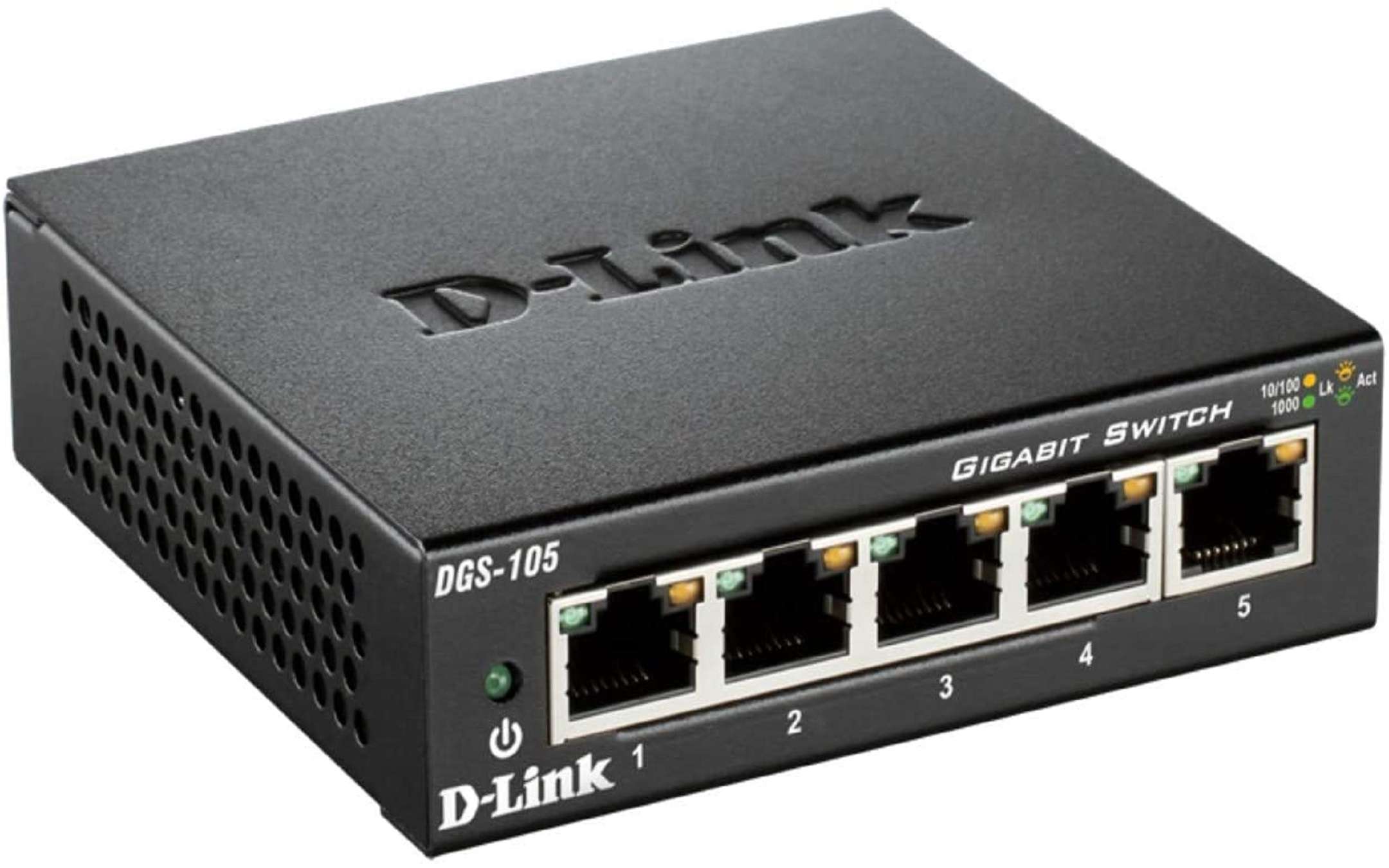 If you are looking for a reliable and powerful ethernet switch, D-Link, a leader in the production and sales of network
devices for
home and office, may have the product for you and which is also on offer today on Amazon. br>
D-Link switches: reliable and economical
We are talking about the D-Link DGS-105 and DGS-108 switches which have the same characteristics, but vary in the number of ethernet ports available: the first has five, the second eight.
Both models have been specially
designed for
home use, but they also work great in the office. In fact, D-Link network switches are equipped with all the latest features and are designed to last over time. Setup is lightning-fast with Plug & Play support and offer the industry's most reliable wired network connectivity.
These devices consist of unmanaged Gigabit switches with QoS capabilities for traffic prioritization and optimal call performance VoIP and multimedia content transmission. Both feature a metal housing which is a cost-effective solution for high network demands. The metal housing ensures that the switches can be connected to earth, thus offering numerous environmental options and making them ideal for placing anywhere you want.
D-Link Gigabit Ethernet Switches Provide a Cost-effective Way to Create or Expand a Small Gigabit Ethernet Network and Connect Computers, Wireless Access Points, IP Cameras, Network Printers, and Other Ethernet Devices Quickly and Easily , without complicated configurations. These switches are also equipped with Gigabit Ethernet ports for higher transmission speeds and an auto-sensing function to detect the maximum speed of the connected devices, thus allowing to manage the network obtaining the best possible performance.
The cable diagnostics feature ensures that any faulty cables are detected or network problems are resolved. The fanless design allows them to operate in complete silence, making them ideal for offices, libraries or meeting rooms. All this can be yours for only 18.99 euros for the 5-port switch and 34.99 euros for the 8-port switch.
This article contains affiliate links: purchases or orders placed through these links will allow to our site to receive a commission.