Cyberpunk 2077, quest "Venus in fur": iconic weapon Sire Vergeraide, how to get it? Our guide (spoilers)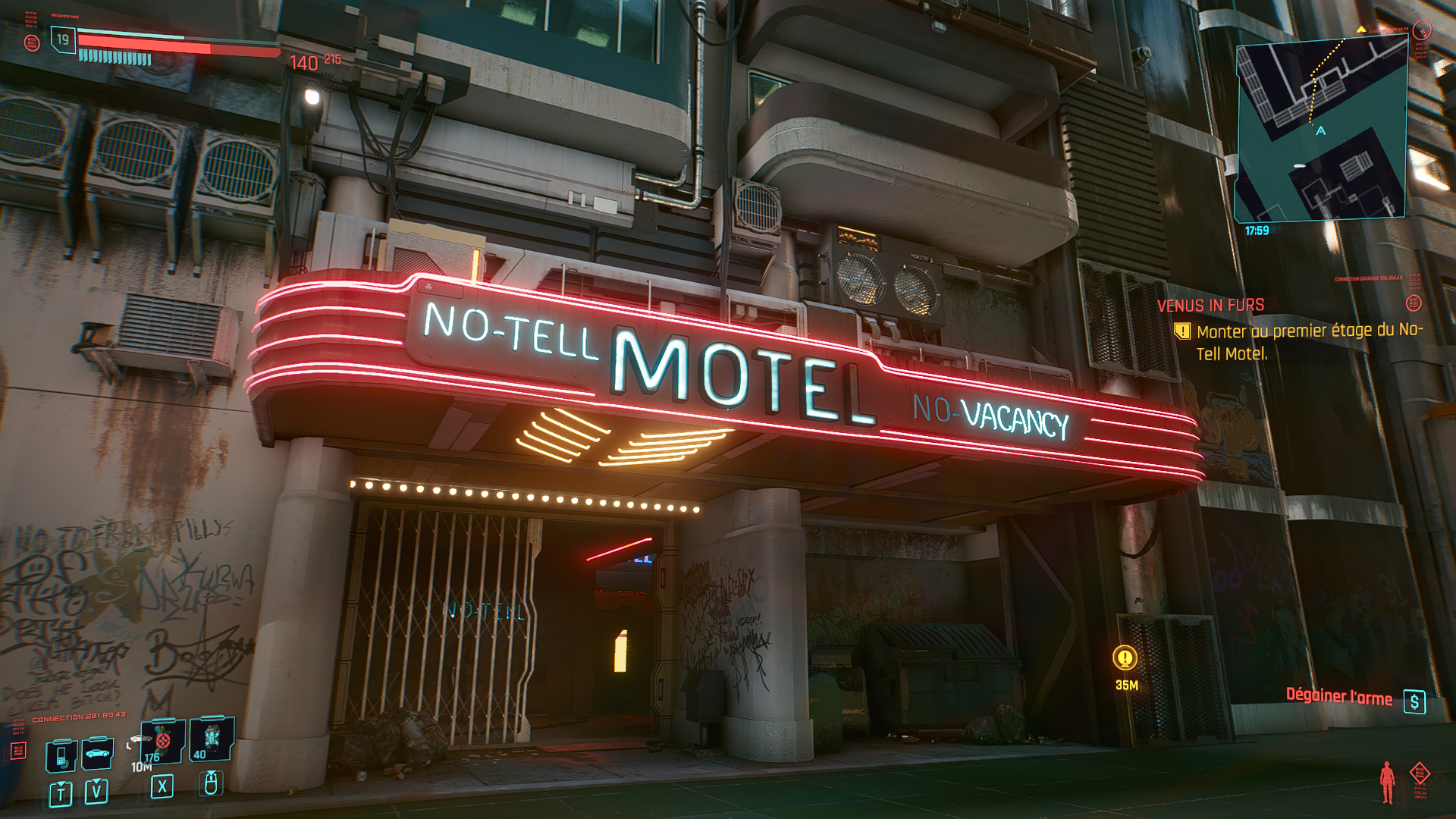 Venus in furs Cyberpunk
In act 2 of Cyberpunk 2077, V will quickly receive news of the characters met in act 1. They will often give interesting side quests. This is the case with Meredith Stout, if you've managed to keep her at the head of her unit within Militech. In this guide, you will find all about the Venus in Furs quest as well as how to obtain the iconic Sire Vergeraide weapon.
Warning, Spoiler If you have not yet completed the Collecting mission in Act 1 at the time to read this page, we advise you to go your way so as not to spoil the surprise.
Prerequisites
Make sure that Meredith Stout is still active at Militech after the Collecting mission:
Go see Meredith before entering the factory, refuse her offer and do not pay Royce. Go see Meredith before entering the factory and follow her plan without hacking the credit chip she gives you. Be careful, if you have disabled nudity, it is possible that the iconic weapon will be replaced by another unusual weapon of no great interest.
Venus in Furs
If the prerequisite is validated, after starting Act 2, Meredith will send you a message at one point or another. You will have the opportunity to flirt with her by answering her. If you do, she will give you the address of the No-Tell Motel. Make your way to room 6 on the ground floor of this motel and meet
Meredith Stout
who will get right to the heart of the matter.
After the passionate scene, you can pick up, on the bed, the iconic vibrating and blunt weapon, Sire Vergeraie. The latter causes a lot of damage and can be improved, like every iconic weapon in the game.
Also find our other guides:
Getting started on
Cyberpunk 2077
- Our complete walkthrough by Cyberpunk 2077