Animal Crossing: New Horizons: how to download the Lidl Christmas sweater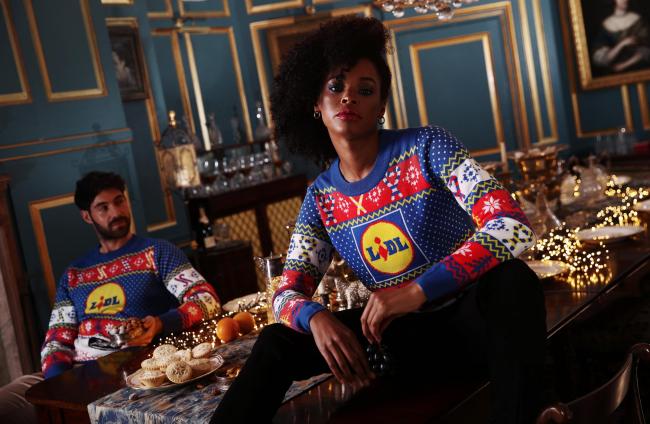 Lidl's marketing department is in a grace period. After having sent half of Italy into a tailspin with his shoes, which have suddenly (and mysteriously) become a cult object. Now it seems the time for the Christmas sweater has come. In fact, this essential garment for a trashy Christmas is available both in supermarkets and
for download
within
Animal Crossing
:
New Horizons
.
Far be it from us to discuss people's aesthetic choices, but the sweater is right ugly. It must be said that the version of Animal Crossing: New Horizons is obtainable for free and without dangerous queues. So it's almost acceptable.
We wonder how two artists like the Ago & Filo Sisters can sell such a garment in their very stylish boutique, but you know, they too will have to pay Tom Nook's hefty taxes!
To download the Lidl Christmas Sweater in Animal Crossing: New Horizons just go to the Needle and Thread shop and enter this code: MO-PLTS-4L5V-N1XR.
At this point you can download the item of clothing in your inventory, to stay warm during the cold winter months.
This is, however, the umpteenth intelligent initiative of the supermarket chain, capable of going beyond its status thanks to these intelligent and transversal marketing ideas, which have allowed it to even reach the world of cosplay with notorious footwear.
window.twttr = (function (d, s, id) {var js, fjs = d.getElementsByTagName (s) [0], t = window.twttr || {}; if (d.getElementById (id)) return t; js = d.createElement (s); js.id = id; js.src = "https://platform.twitter.com/widgets.js"; fjs.parentNode.insertBefore (js, fjs); t._e = []; t.ready = function (f) {t._e.push (f);}; return t;} (document, "script", "twitter-wjs")); twttr.ready (function (twttr) {twttr.widgets.createTweet ('1334517997600436226', document.getElementById ('tw_1334517997600436226'));});