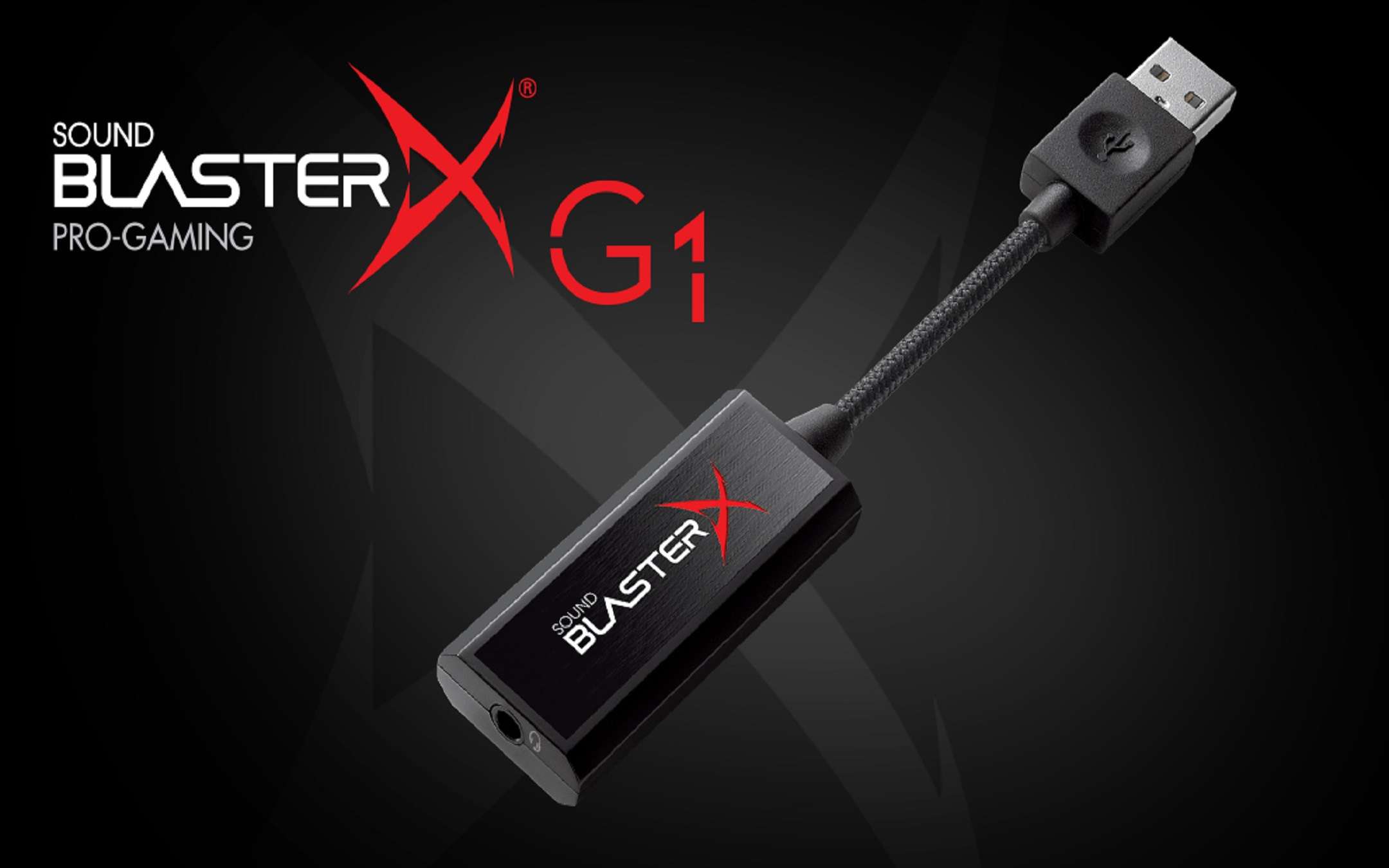 Want to enjoy 7.1 surround sound quality wherever you are through your headphones and laptop or desktop PC? We have the right product for you and it is
on offer on
Amazon for only 24.99 euros with a 50% discount on the list price. We are talking about the Creative Sound BlasterX G1 portable sound card.
Creative Sound BlasterX G1 sound card: accurate and powerful sound like you've never heard before
This device has been designed with a small form factor and features plug-and-play connectivity to deliver crystal clear high-resolution audio with 7.1 HD positional surround sound, as well as improved audio performance for an immersive gaming experience on PC, Mac and console. br>
The Creative Sound BlasterX G1 supports 7.1 audio input signals for realistic virtualization of game effects and audio signals. The device in question boosts the headphones up to 300 Ω, which means that you can use headphones more efficiently and experience powerful, detailed audio in all games. In fact, it is sufficient to connect the device to a PC, to the Mac or to your console and then connect the headphones or speakers via 3.5 mm AUX cable to optimize the listening and gaming experience.
Finally Creative The Sound BlasterX G1 offers a four-pole combo output with microphone jack and is suitable for all headphones, including those with a microphone. All this can be yours for just 24.99 instead of 49.99 euros and can be a welcome Christmas gift for any gamer who loves good and precise audio.