We take stock of ... Immortals Fenyx Rising: Between Breath of the Wild and Assasin's Creed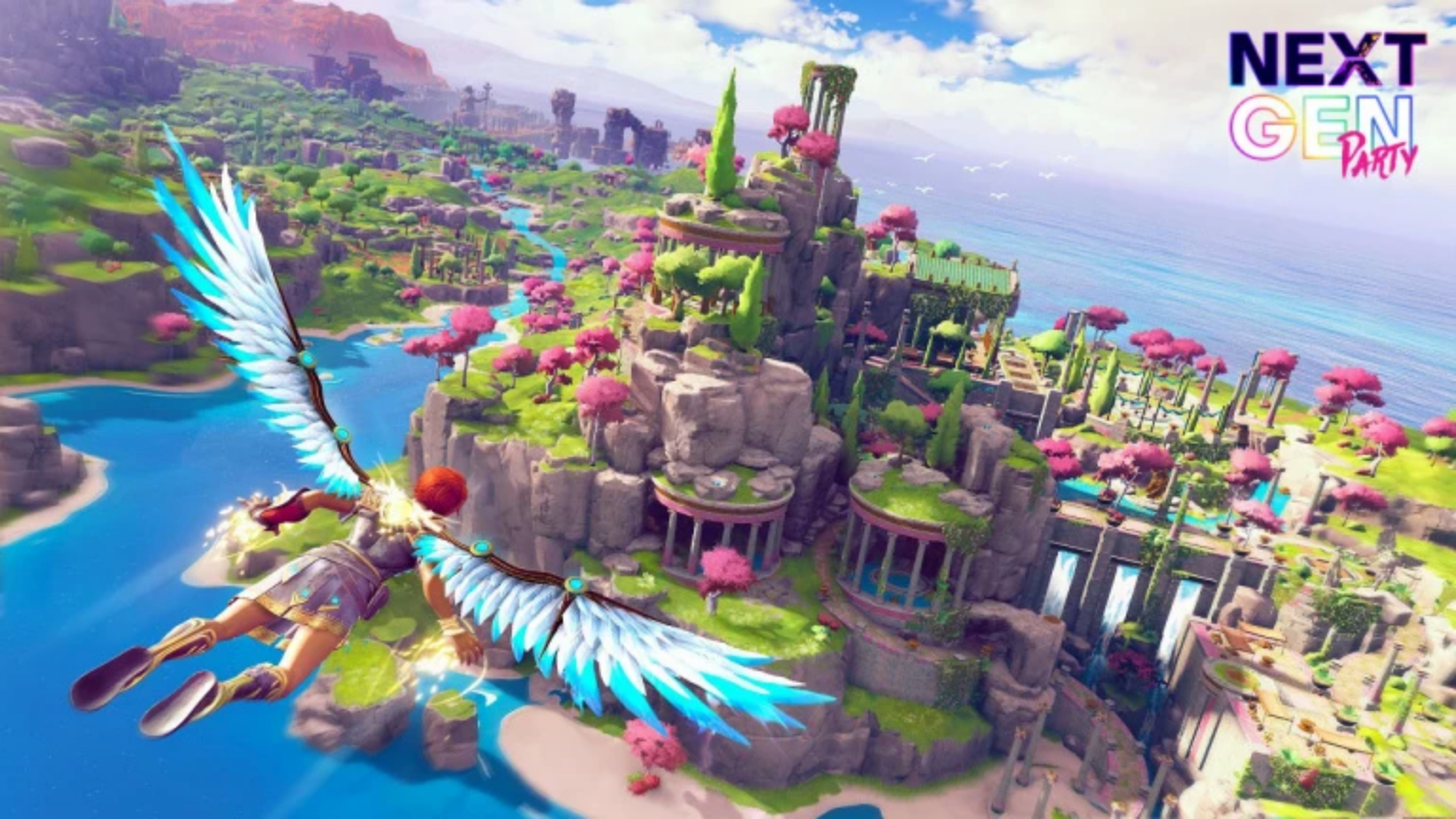 Formerly known as Gods & Monsters, Immortals Fenyx Rising immerses us in an open world inspired by Greek mythology.
Ubisoft
's new franchise scheduled for December is at the crossroads of Breath of the Wild and Assassin's Creed, while proving to be more accessible. Here is all the information you need to know before the game is released.
Immortals Fenyx Rising Video preview
Loading the video We take stock of Immortals Fenyx Rising In order to save the Greek gods, your hero or heroine (Fenyx) will have to rub shoulders with many fantastic creatures and beat the most terrible of all the Titans : Typhoon. On the ground and in the air, your character benefits from legendary equipment offered by the gods. The adventure takes place in an open world divided into seven regions. It is accessible with a light grip that will suit young players. It is possible to climb mountains, fly and engage in aerial combat thanks to the stamina gauge. Fenyx can tame wild horses. The adventure also includes exploration of phases of the game with puzzles that somewhat echo the shrines of Breath of the Wild. The Deity Blessing system is reminiscent of the Wonderland Powers of Breath of the Wild. For example, the blessing of Aphrodite resuscitates the player. The fights resemble what we could already find in Assassin's Creed: Odyssey, especially on the side of the keys, the powers and the choice between direct confrontation or infiltration. Collecting Charon coins allows you to upgrade the skill tree. The developers are planning daily quests as well as weekly dungeon challenges to inspire players to continue exploring beyond the main quest. The Gold edition or paying an additional 39.99 euros will allow you to acquire the Season Pass. The latter will give access to three narrative content: the additional quest When the Road Gets Bumpy, as well as new areas and unpublished heroes. The game offers a wide choice of customization for your avatar. In the French version, it is none other than Lionnel Astier who lends his voice to Zeus. Immortals Fenyx Rising releases December 3, 2020 for
Xbox Series X
and S, Xbox One,
PlayStation
5, PlayStation 4, Nintendo Switch, Epic Games Store, Uplay, and Stadia. A demo has been available since November 17 exclusively on Google Stadia.
Check out our preview of Immortals Fenyx Rising