Trust Tyro webcam: Full HD, suitable for streaming and on offer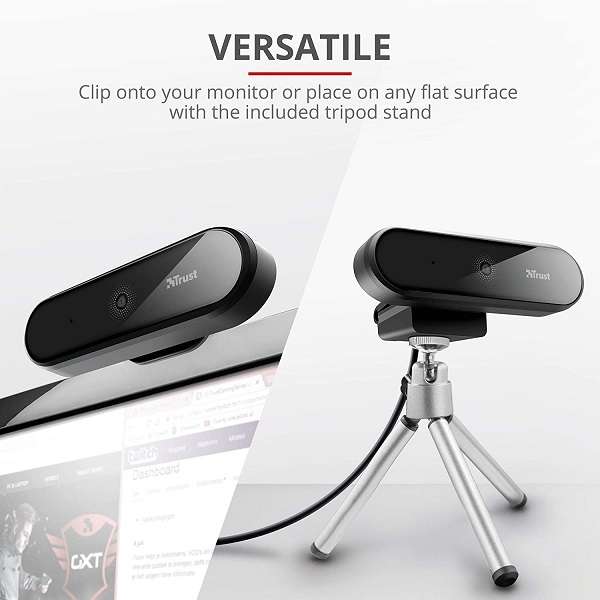 In a period in which demand has clearly outstripped supply, at least towards manufacturers recognized as a reference for the sector, we are reporting a promotion on an excellent webcam. It is a good product for the quality / price ratio, which offers a decent endowment. We are talking about Trust Tyro, a good quality product, essential in a period characterized by smart working and smart learning. In fact, it is especially useful for teachers who can buy it with the Teacher's Card.
Trust Tyro: technical characteristics
The Dutch manufacturer has in fact carved out a fair segment of the market proposing products of fair quality, at an extremely aggressive price. Tyro is no exception. It is a webcam capable of capturing images with a resolution of 1920 × 1080p (Full HD). One of the key features is the automatic white correction, which allows you to transmit clear and well-calibrated chromatically images.
It is also a plug and play device, which means that you just need to connect it to a USB port and it will be ready for use. It therefore does not require any driver or utility installation. The tripod supplied in the package is very interesting. The webcam in fact has a clip base that allows you to attach it directly to the monitor. However, thanks to the included tripod we can comfortably place it on the desk in order to obtain a more comfortable shooting angle in case of presentations, for example. The webcam is of course compatible with major video conferencing platforms such as Zoom,
Microsoft
Teams and Skype.
At the current price of 51.30 euros on Amazon, with a discount of 16 euros on the list price plus a coupon of 2.70 euros applicable directly from the product page, it is one of the best products available at moment.