Samsung Galaxy S20 FE, never at this price before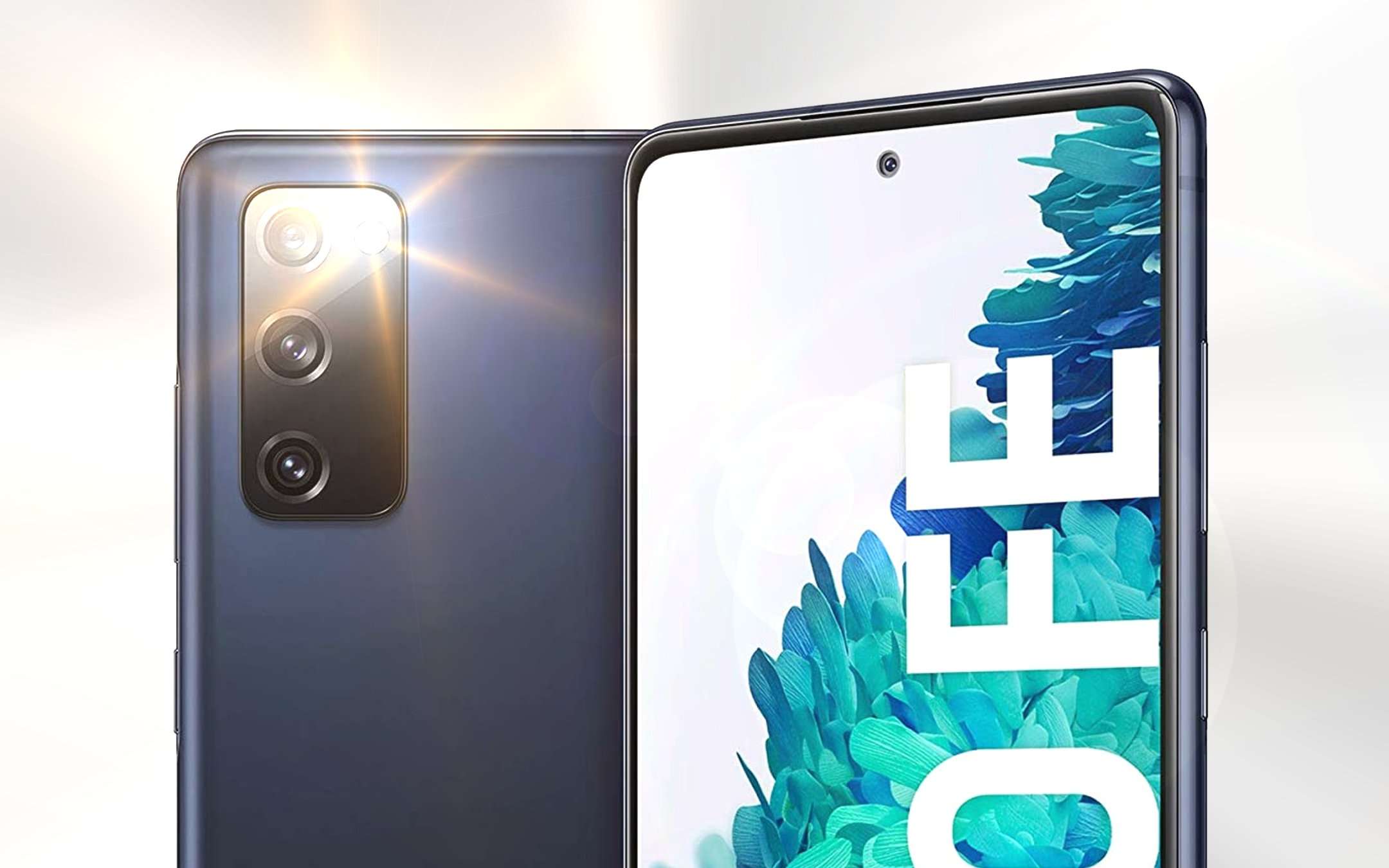 Black Friday begins to give the first real satisfactions to those who are thinking of updating their technical equipment during this round of discounts: Amazon has literally sunk the price of the Samsung Galaxy S20 FE, a real top of the range of the 2020 family of the Korean house . The official price of 669 euros had now aligned itself with a fluctuating trend between 500 and 550 euros, but today the price drops further and reaches 460 euros. The total discount is therefore 31%, a very interesting share for an extremely young and qualitative smartphone.
Samsung Galaxy S20 FE, the discount is already 31%
Various colors available , classic design, very high ambition of the expected specifications: "The Galaxy S20 FE is bold inside and out. The 6.5 ″ FHD + Infinity-O display and 120 Hz refresh rate deliver a smooth and responsive gaming experience. […] Capture your important moments with the professional triple camera, see further with the 30x Space
Zoom
and use Night Mode for bright and detailed shots even in low light ". The discounted version is the 4G version, an option that allows you to limit the cost extremely for those who do not aspire to particular utilities in the 5G area. 128GB of memory (expandable up to 1TB) are the best promise both for users who use it in everyday life, and for those who want a high-profile device to be able to always be productive at work. A device that speaks for itself, in short, and which represents the ultimate apex of a family of smartphones that now has 10 consecutive years of innovation and success.
The photographic front is also very important, where the 12MP + 12MP + 8MP rear sensors are able to express themselves at their best also thanks to particular functions that multiply the overall quality of the smartphone's shooting capabilities:
With the Space Zoom 30x,
it will be
like having VIP access even when you sit in the last row. The combination of 3x optical zoom and 30x Super Resolution zoom gives you a close-up of the scene even from a distance.
At this price it is inevitably a great opportunity, at the height of what is meant to be a Black Friday of real bargains.