Galaxy Note20, discount for fine palates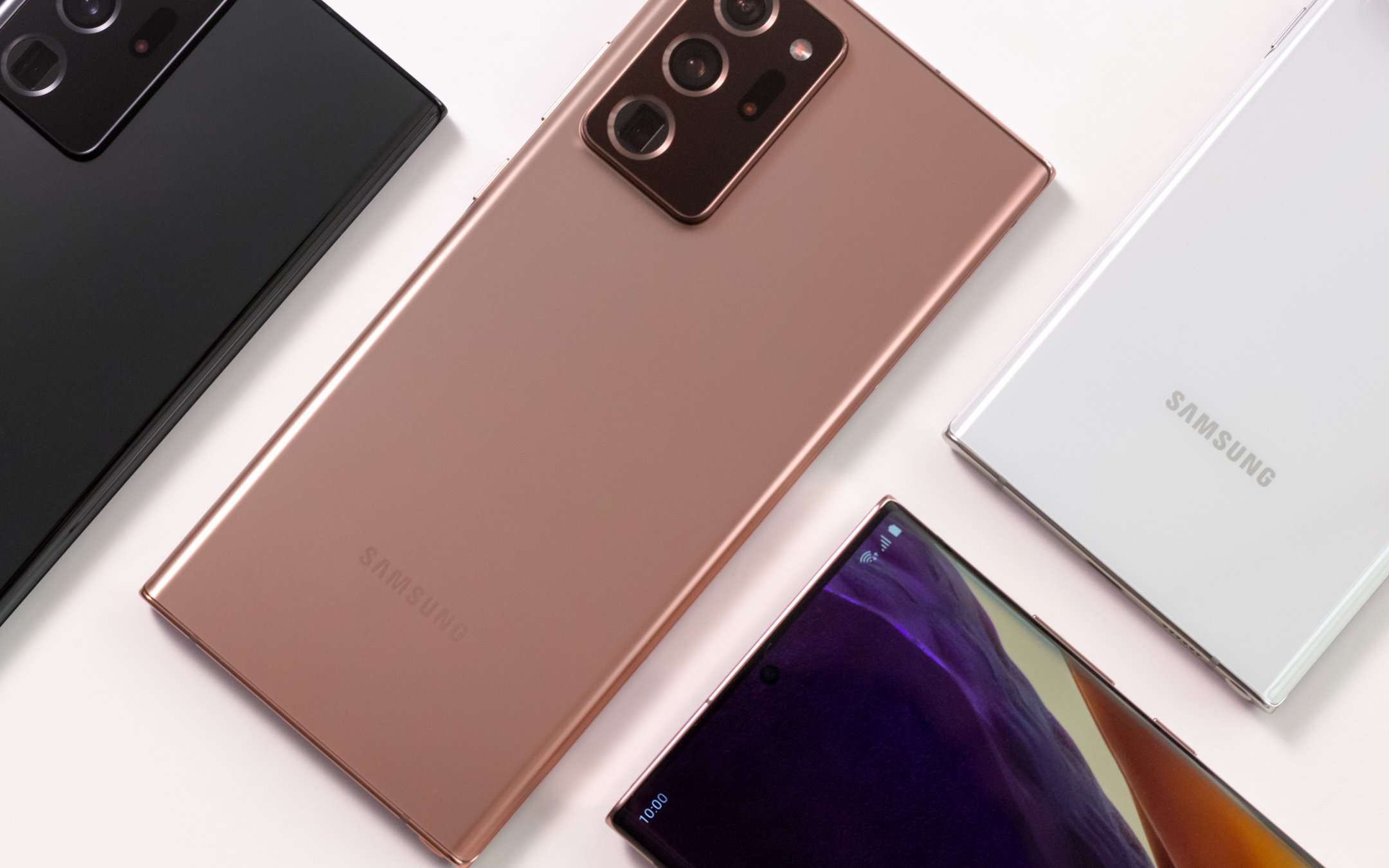 One of the best smartphones of 2020 is served on eBay on a silver platter: the Galaxy Note20, in fact, has now reached a 30% discount and anyone can do it with just € 779.99. The Note family has seen in this generation a lucky edition not only for the overall quality of the smartphone developed, but also for the mixed fortunes of the competition and the other products of the group. It follows that this offer represents a valid entry opportunity for anyone looking for a high-end smartphone, with a high-level camera and superior display.
Note20, the discount is 30%
Without forgetting the stylus. The Note series, in fact, brings with it this small additional tool, included in the body through a special lower interlocking compartment: the nib can be useful in a variety of occasions because it facilitates interaction on productivity files, allows you to take notes with facilitated handwriting and even allows you to take photographs from a distance. An excellent workmate, in short, which thanks to autonomy and fast charging allows you to always have the office in your pocket.
Samsung Galaxy Note20
The Galaxy Note20's 6.7-inch AMOLED display has a resolution of 2400 × 1080 pixels, while the 12MP camera allows 8K video recording: 8GB of RAM and 256GB of internal memory support this type of capacity. The merchant boasts a positive feedback equal to 100%, which guarantees product and shipment, with almost immediate delivery. 779.99 euros is an important price, but it is at the same time a saving of 338 euros on one of the most prestigious smartphones of this year: its characteristics also guarantee it a long life cycle, identifying a real relaunch in style for the whole Note family.