Amazon Black Friday, video game and computer games offers and discounts of 11/14/2020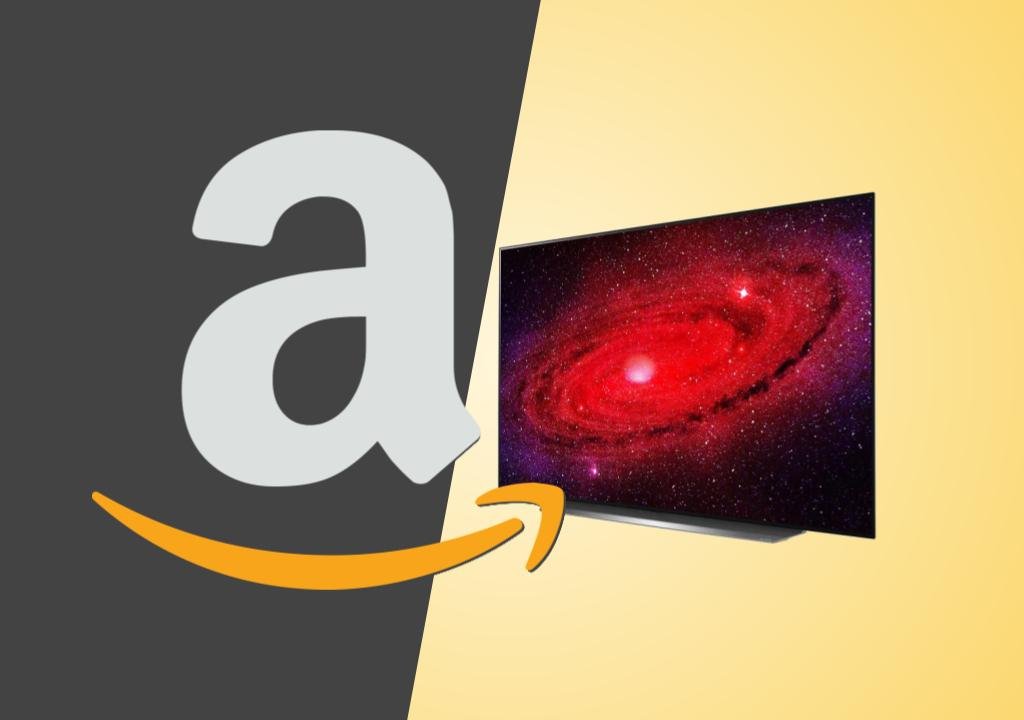 Amazon's early Black Friday deals include several TVs from different bands. Among the most convenient in terms of price and performance are the Hisense, but from a gaming perspective, LG's OLED panels are undoubtedly stand out, equipped with G-Sync and native 120Hz refresh.
Amazon Prime
, also available as a free trial, guarantees in addition to various discounts the use of Amazon Music base and Prime Video, the constantly growing streaming service of Amazon that gives 5 euros discount for the first viewing of a content. Now also available as a free trial for 3 months Amazon Music HD, much more attractive for those in possession of high-quality audio playback devices. Prime Student, on the other hand, allows you to access Amazon Prime for 90 days, thanks to the sponsorship of
Microsoft
Surface. It also includes a discount on the annual subscription to the service that goes from 36 to 18 euros for a maximum of 4 years or until graduation. For those who are a Prime user or intend to sign up for a new promotion for Audible, add 20% discount on the subscription, a 5 euro voucher on Amazon and, these days, an additional 5 euro voucher for products for the school.
Hisense 55AE7210F - Smart TV with 55-inch HDR10 + 4K display and integrated Alexa 429,99 € As the price increases, and the size increases, the discount also increases, which for the 55-inch Hisense reaches 70 euros , on an already reduced price. Hisense 65AE7210F - Smart TV with 65-inch Dolby Vision HDR 4K display € 599.99 We get to 80 euros the discount with the 65-inch model of a new improved series compared to the one already very popular last year. Philips 50PUS6814 - Smart TV with 50-inch HDR10 + 4K display and ambient light on three sides € 419.00 Again at the lowest price, with a discount of 60 euros, the 50-inch model of the 6800 series becomes much more convenient and attractive . LG TV NanoCell AI 55 - Smart TV with 65-inch 4K HDR display 569,99 € Double discount for a total of 80 euros which is worth the lowest price ever for the median model of the recent LG TV series. LG AI ThinQ OLED65BX6LB - G-Sync Cinema HDR Smart TV with 65-inch and 120Hz 4K OLED display € 1,699.99 Let's move on to gaming screens with a discount of 100 euros on the already lowered price of 200 of the excellent and voluminous 65 inches from 120Hz from LG. LG AI ThinQ OLED55CX6LA + SL5Y 2.1 soundbar and Tone earphones - G-Sync Cinema HDR Smart TV with 55-inch and 120Hz 4K OLED display € 1,499.99 € 220 discount for the bundle with SL5Y soundbar and TONE earphones which features the 55-inch model of the most popular OLED gaming TV series of the moment. LG AI ThinQ OLED65CX6LA + SL5Y 2.1 Soundbar and Tone Earphones - G-Sync Cinema HDR Smart TV with 65-inch, 120Hz 4K OLED display € 2,199.99 Same discount and same bundle but in relation to the bigger model of the series, expensive but spectacular .